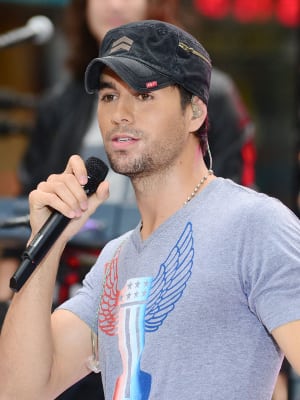 With the re-launches of "All My Children" and "One Life to Live," fans all across North America are once again enjoying their daily fix of Pine Valley and Llanview. They're not alone it seems as pop music senstations Enrique Iglesias and the Backstreet Boys have thrown their support behind the re-incarnated soaps as well.
As previously reported, BSB enjoyed a Harlem Shake off with the cast of "AMC" when they posted a video of their doing the viral dance along with a tweet saying, "Congrats to the cast of @allmychildren on their online return!! Their Harlem Shake video's pretty awesome too 
 ." On Monday, when the shows were successfully launched, the group tweeted, "Congrats on ur return @allmychildren & @onelifetolive! See new episodes on http://hulu.com! Maybe we could drop by the set sometime?"
Earlier this evening Iglesias tweeted, "Good to see that the show goes on. I had good time doing this a few years ago. #onelifetolive." That tweet included a link to the "OLTL" page on Hulu as well as a picture of the current cast of "OLTL."
"AMC" and "OLTL" are available weekdays on Hulu, Hulu Plus and iTunes.