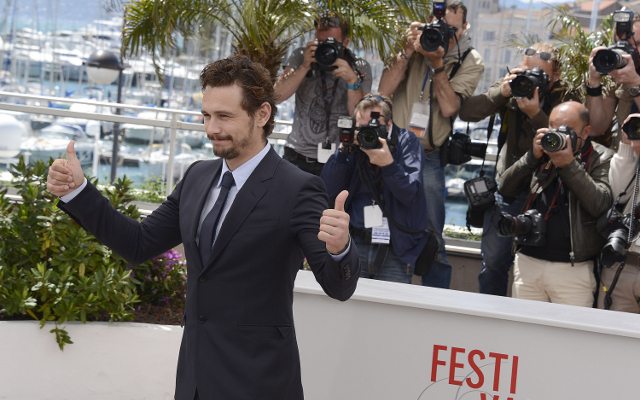 Former "General Hospital" star James Franco (ex-Franco) is about to get his… ahems… busted on Comedy Central. The network recently announced that the star will be the next to get knocked by a panel of comedians in the new special, "Comedy Central Roast of James Franco."
"I've dreamed about this roast for as long as I can remember," says the good-sported actor about the special, which will tape next month and premiere on Labor Day.
Adds Comedy Central's president Kent Alterman: "If only James Franco was a more successful, multihyphenated, incessant creative risk taker in different media, he'd be the perfect person to roast. Oh well …  I suppose we'll just have to make do."
Franco also took to Instagram to announce the special, and the slurred video message may be just one more thing the comedians can add to roast…
In other news, the network also announced that it has acquired exclusive digital rights to "Francophrenia," the 90-minute documentary about the actor's experience filming "GH." The Franco-directed special will air immediately after his roast on both Comedy Central's digital and VOD platforms. So get ready, Port Charles fans!