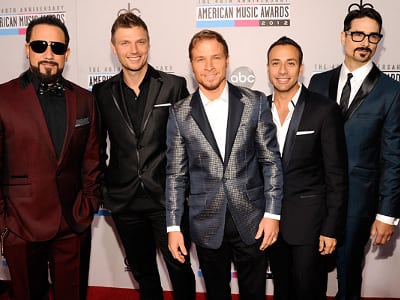 On Wednesday, April 3, the Backstreet Boys gave a shout out to TOLN's "All My Children" when they tweeted a video of the cast of the soap doing the "Harlem Shake."
While the video was first published on the TOLNextras YouTube channel back in early March, the pop music group took it upon themselves to acknowledge the dancing talent. "Congrats to the cast of @allmychildren on their online return!! Their Harlem Shake video's pretty awesome too :)" read the bands tweet with a link to the cast performing their "Shake."
On March 23, the Backstreet Boys released their own version of the "Harlem Shake" that has currently amassed nearly 3.5 million video views. The "AMC" video has been viewed nearly 140,000 times by comparison. You can compare the two "Shakes" below.
All My Children Harlem Shake

Backstreet Boys Harlem Shake

For those wondering what the "Harlem Shake" is said to actually really look like:
"All My Children" premieres Monday, April 29 on Hulu, Hulu Plus and iTunes.