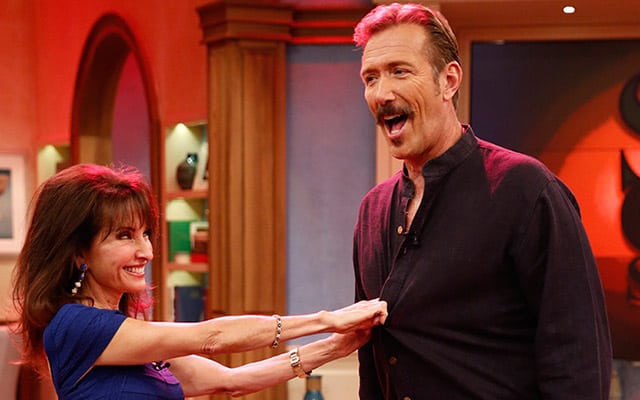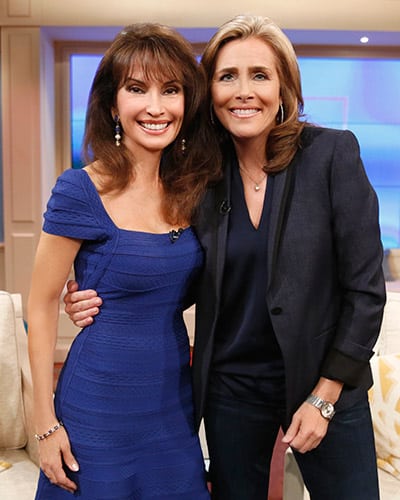 It seems like forever ago since we reported Susan Lucci (ex-Erica Kane, "All My Children") got a wonderful surprise while visiting NBCUniversal's syndicated daytime talker, "The Meredith Vieira Show," via a reunion of sorts with former "AMC" co-star, Walt Willey (ex-Jackson Montgomery). In your first look at the episode, airing Tuesday, December 2, Lucci tells host Meredith Vieira how her character on the ABC Daytime soap opera helped many immigrants learn to speak English. Later the two take part in a Soap Opera Showdown, which included Willey as a surprise participant alongside Lucci.
"I have never said it in an interview but it is truly one of the things I am most proud of," said Lucci on Erica Kane helping people learn English. "So many of the women who came to this country not speaking English tell me they watched Erica on 'All My Children' and they didn't know what she was saying, but they did know what she was saying. They kept watching and then they really knew what she was saying so we have a bunch of divas running around this country with adorable accents but speaking English. It's very touching they could tell, they could identify with her as a woman. It didn't matter what country, that she cut across cultural backgrounds, that made me so happy."
Watch Vieira and Lucci's showdown above and make sure to tune into the full episode on Tuesday, December 2. Visit meredithvieirashow.com to find out where and when the show airs in your city.