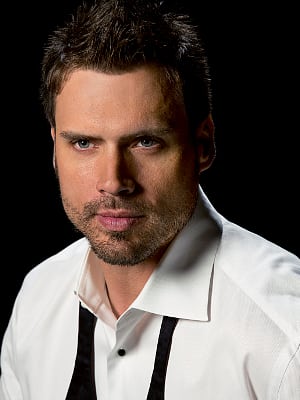 On Friday, April 5, "The Young and the Restless" stars Melody Thomas Scott (Nikki Newman), Peter Bergman (Jack Abbott), Doug Davidson (Paul Williams), Lauralee Bell (Christine Williams), Jeanne Cooper (Katherine Chancellor), Jess Walton (Jill Abbott), Joshua Morrow (Nick Newman) and Michelle Stafford (Phyllis Summers Newman) are scheduled to appear on Hallmark Movie Channel's new series "Planet 360" in celebration of "Y&R's" 40th anniversary, which will air on Tuesday, March 26 on CBS.
"Planet 360" is a weekly one-hour news program launched by Associated Television International (ATI), in association with Planet Hollywood Resort & Casino, that brings viewers into the world of entertainment with a look at what's hot and happening now. The series is hosted by "American Idol" fan favorites Ace Young and Diana DeGarmo. "Y&R" fans might recall that DeGarmo portrayed the role of Angelina Veneziano from October 2011 through March 2012.
"Planet 360" airs Fridays at 12:00 PM ET/11:00 AM CT/9:00 AM PT on Hallmark Movie Channel.
For More Information: www.hallmarkmoviechannel.com/hmc/planet360