On Wednesday, March 20, Alex Kruglov, Head of Content Acquisition, Hulu, visited the set of the internet hub's recent acquisition of TOLN's "One Life to Live." In a posting on Twitter, Kruglov said, "Holy cow everything looks impressive. Excited to launch it and #AMC on 4/29." The tweet was accompanied by a behind the scenes photo that shows actress Florencia Lozano in a scene as Tea Delgado in a beautiful new set presumed to be her characters newly re-designed digs. It was previously feared by many fans that both "OLTL" and "All My Children" would go the route of Peapack, NJ as "Guiding Light" did in its latter years in order to save on production costs.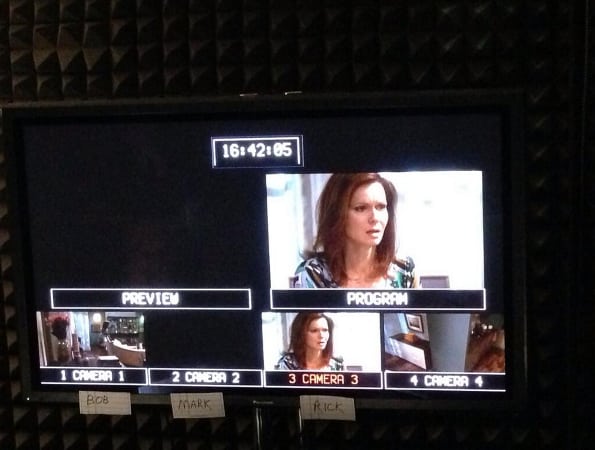 Hulu recently released new web pages for "All My Children" on Hulu, "One Life to Live" on Hulu and TOLN on Hulu and a premiere trailer.
"All My Children" and "One Life to Live" premiere Monday, April 29 on Hulu, Hulu Plus and iTunes.
What Do You Think?