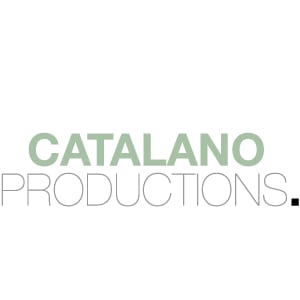 On Monday, March 18, Soap Opera Network was the first to report that Hulu had released a premiere trailer for TOLN's "All My Children" and "One Life to Live." We've now since learned that Prospect Park hired Catalano Productions (@TorreCatalano) to produce the pre-launch material with David Jakubovic's Mad Machine Films (@MadMachineFilms on Twitter) signed on as the masterminds behind the editing of the "Living in America" themed video.
"[The] Mad Machine is double dutying it editing tons of behind-the-scenes videos for @allmychildren and @onelifetolive. Awesome fun!" the company tweeted shortly after the release of their amazing editing work on Hulu. Cady McClain (Dixie Cooney, "AMC") had previously tweeted, "Have you seen the new @allmychildren and @onelifetolive trailer yet? Wow!" Mark Odgers from Mad Machine responded to McClain and said, "so happy you like the trailer I edited. Look 4 the new vids I'm doing to come out soon. Love the interviews w/ u & ur dog."
It is understood that during the photo shoot in Sleepy Hollow last month that Catalano Productions shot the Hulu video along with interviews with cast members from both "AMC" and "OLTL." The material from that day should become available in the coming weeks.
"All My Children" and "One Life to Live" both premiere on Monday, April 29 on Hulu, Hulu Plus and iTunes.
About Catalano Productions
Torre Catalano's love affair with Storytelling and video production is nearly a decade in the making. From a broom closet in NYC's fashion district to an office in The Hollywood Hills, the journey has been filled with tremendous passion and respect for the creative process. As a young associate manager of a boutique music company during the YouTube boom of the early 2000′s, Torre turned a video camera on all of the artists he worked for.

The combination of short-form, candid content with the widening peephole of the internet began to set the stage for a new era in media. The end product to his experiment was hundreds of millions of views and an original lane carved in the path of video production.Since then Torre has collaborated with some of the biggest brands and celebrities in the world, working with them to create compelling Web content that not only attracts fans and pushes revenue – but tells a unique story. Whether it's a brand video for Yahoo or a Behind the Scenes look at a Jennifer Lopez music video, there is a trademark flair in the content. Now transplanted in Los Angeles from New York City, Torre spends his time producing videos while trying to find a decent bagel. Hey, you can't have everything.

For More Information: Catalano Productions
About Mad Machine
Mad Machine Films is a concept-to-delivery production company based in New York City that produces high-level, creative film and video content. We work closely with talented, experienced, innovative filmmakers, directors of photography and editors whose artistry spearheads feature films (fiction & documentary,) television shows, fashion films, music videos, commercials, and more.

For More Information: MadMachineFilms.com
Mad Machine's Reel: