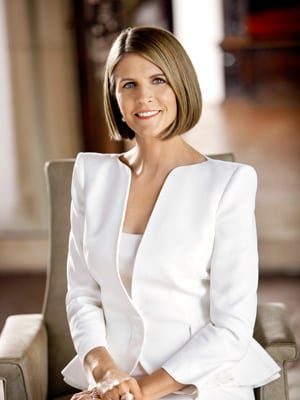 As we previously reported, "The Bold and the Beautiful" producer Colleen Bell — wife of the show's executive producer, Bradley P. Bell — has been on track to become the next U.S. Ambassador to Hungary, and the White House announced just yesterday that President Barack Obama has made her nomination in the role official!
"I am grateful these accomplished individuals have agreed to join this Administration, and I'm confident they will serve ably in these important roles," the President said in a statement Wednesday announcing Bell's appointment as well as the appointment of many others. "I look forward to working with them in the coming months and years."
Bell's nomination will now head to the Senate for confirmation and approval, and if all goes well, she'll step into the role that Eleni Tsakopoulos Kounalakis  held from January 2010 to July 2013.