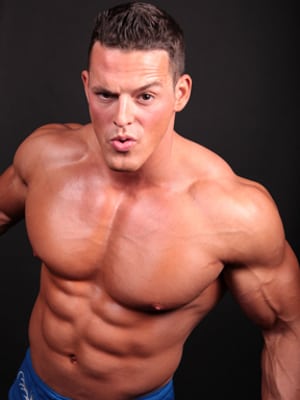 TNA Impact Wrestling Superstars Jessie Godderz ("Big Brother") and Lisa Marie Varon have joined the ever growing cast of the NYC Brand Productions online series "Tainted Dreams," created by "All My Children" Supervising Producer Sonia Blangiardo. Godderz, whose wrestling stage name is Mr. PEC-Tacular, is probably best known for his time on CBS' "Big Brother." Varon appears in TNA programming with the stage name Tara (aka Tarantula).
"Wrestling has evolved into an 'action soap opera,' combining athletic prowess with the on-going, serialized drama taking place in and out of the wrestling ring," said Blangiardo in a statement announcing Godderz and Varon's hiring. "There is a tremendous crossover audience between traditional soap operas and wrestling which creates a perfect fit for Jessie and Lisa Marie in our cast."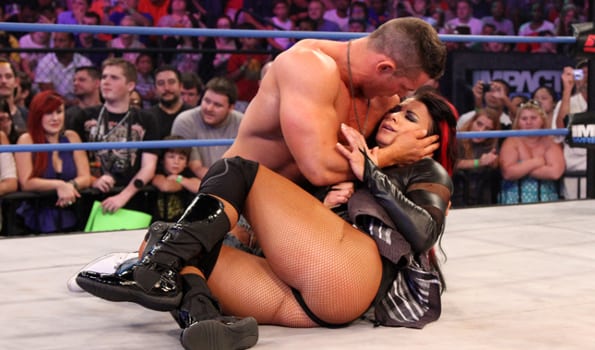 That "Tainted" cast includes Alicia Minshew ("All My Children"), Austin Peck ("Days of Our Lives," "As the World Turns," and "One Life to Live"), Dina Manzo ("Dina's Party" and "The Real Housewives of New Jersey"), Kelley Menighan Hensley ("As The World Turns"), Walt Willey ("All My Children"), Marnie Schulenburg ("As The World Turns"), Michael Lowry ("All My Children") and Anthony Wilkinson ("My Big Gay Italian Wedding").
While distribution details for "Tainted Dreams" are not yet finalized, the series is expected to premiere online on Monday, July 15.
For More Information: nycbrandproductions.com/projects/tainted-dreams