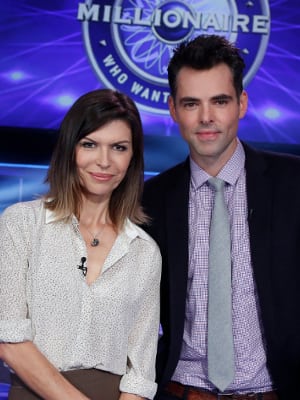 As first reported by Soap Opera Network on our Twitter page on Tuesday, March 19, "Who Wants To Be A Millionaire" will be celebrating the 50th anniversary of ABC's "General Hospital" on Monday, April 1 and Tuesday, April 2. "GH" stars Finola Hughes (Anna Devanne) and Jason Thompson (Dr. Patrick Drake) served as contestants on the special episodes and will donate their BIG money winnings to The Art of Elysium (http://www.theartofelysium.org), a non-profit organization that works closely with actors, artists and musicians, encouraging them to volunteer their time and talent to children battling serious medical conditions.
Current "Millionaire" host Meredith Vieira will show off her acting chops in a scene that includes negligees and martinis and ends with a dramatic slap across the face! "GH" fans might recall Vieira recently appeared on "GH" as a reformed Bree Flanders, who went from being a high class madam to the Senior Vice President of Marketing for CoeCoe Cosmetics.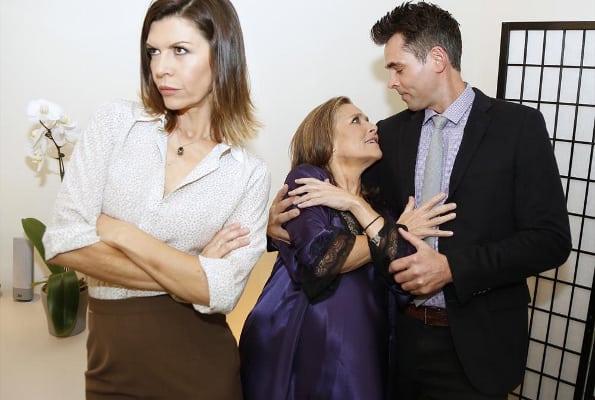 "I actually resurrected a character, Bree Flanders, that I played ten years ago. At that point she was a madam," said Vieira in a statement at the time. "Now she's a Senior Vice President of a company, so she's definitely improved her lot in life. It strikes me every time I do anything with a soap opera – but just working with 'General Hospital' — so impressed with the actors, they're so good. They have to learn so much material on a day-to-day basis. You know, ten years ago I had a better memory than now, so I was a little intimidated, but it worked out great."
Clip of "Millionaire" Episode:
Check back soon as Soap Opera Network will host a photo gallery from the upcoming "GH" related "Millionaire" episodes.
Disney/ABC Domestic Television announced on Wednesday, March 20 that Cedric "The Entertainer" would be replacing Vieira as host of "Millionaire" beginning with the shows 12th season scheduled to debut in national syndication this Fall.
"Who Wants To Be A Millionaire" airs Weekdays. Check local listings for time and station or go to http://www.millionairetv.com for more information.