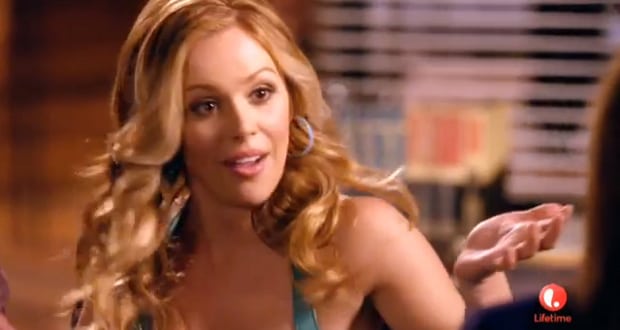 As previously reported, "Drop Dead Diva" returns for an all-new season beginning Sunday, June 23 at 9:00 PM ET/PT on Lifetime. In the just released promo, we couldn't help noticing former "All My Children" star Natalie Hall (ex-Colby Chandler)!
According to a rep from Lifetime, Hall will be appearing as 'Brittney" in a multi-episode arc, beginning with the Sunday, June 30 episode. It is understood that "Brittney" ties into the "New Jane" vs "Old Jane" storyline getting ready to kick off.
For more on "Hall's" divalicious turn, keep checking Soap Opera Network.