Just a week after Soap Opera Network reported that The OnLine Network (TOLN) had revealed a second set of new logos for both "All My Children" and "One Life to Live," the production company has now revealed even more new logos for each show!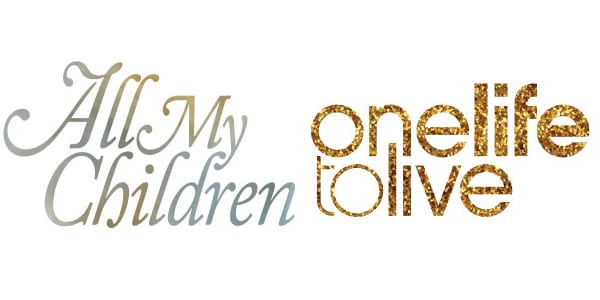 As seen on their official new Hulu pages, "AMC's" latest logo appears to be a combination of the previous two, with the same white background used in TOLN's first logo for the show, and the same coloring from the background of the second logo now used to fill in the letters in "All My Children."  "OLTL's" new logo meanwhile, uses the same font and white background as the original, but now uses gold instead of black to fill in the words "One Life to Live."  That is in stark contrast to the show's second TOLN logo, which is a black and red circle with the letters "OLTL" superimposed over it.  The new "One Life" logo is now also used on the show's official Facebook page, while the red/black circle logo is still in use on their Twitter page.  As for "AMC," both their Facebook and Twitter pages are using the colored background logo.
As a point of reference here is how the logos have progressed since their first revelation on Thursday, March 14:
TOLN Releases New Logos for 'All My Children' and 'One Life to Live'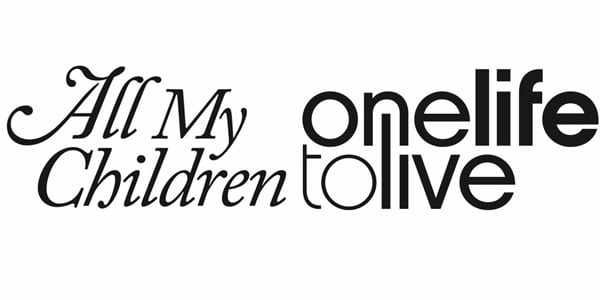 New 'AMC' and 'OLTL' Logos Take Two!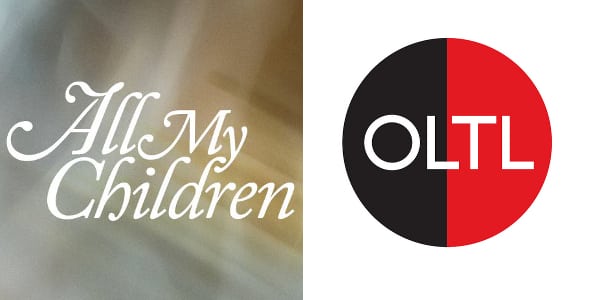 Fans can expect to see new opening sequences (length TBD) for each series when they premiere on Monday, April 29 at 12:00 PM on Hulu, Hulu Plus and iTunes.
What Do You Think?