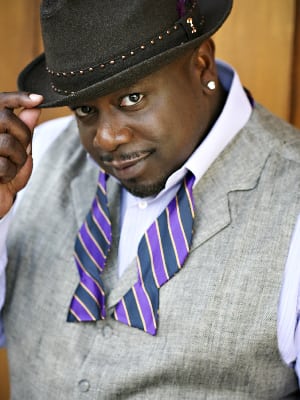 Disney/ABC Domestic Television announced today that Cedric "The Entertainer" would be replacing Meredith Vieira as host of "Who Wants To Be A Millionaire," beginning with the shows 12th season scheduled to debut in national syndication this Fall.
"We are thrilled to announce that Cedric 'The Entertainer' will be at the helm as our new host of 'Who Wants To Be A Millionaire,'" said Janice Marinelli, president, Disney-ABC Domestic Television, in a statement. "With his deep roots as a successful stand-up comedian and actor, Cedric will bring his fresh approach and unpredictable fun to the show."
"Cedric 'The Entertainer' is the perfect person to take the 'Millionaire' franchise to the next level," added Vicki Dummer, executive vice president, Times Square Studios. "An immensely talented performer with widespread appeal, Cedric will no doubt infuse his gregarious personality and humor into the show."
"I'm truly looking forward to hosting 'Millionaire,'" Cedric stated. "The show is a modern day game show GIANT, and the team at Disney-ABC has been great at putting the right elements together over 11 seasons. I'm excited to entertain all those who watch and play as season 12 launches … It's going to be a good time every day!!"
Vieira concludes her 11 season run as host of "Millionaire" in May. On Monday, April 1 and Tuesday, April 2, "General Hospital" related episodes are scheduled to air, a show representative informs Soap Opera Network. More details forthcoming.