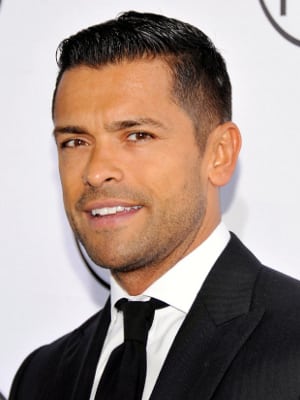 YouTube channel WIGS announced last week that it has picked up Season Two of its web series, "Blue," and "All My Children" alum, Mark Consuelos (Mateo Santos) will appear alongside the series' star, Julia Stiles ("Silver Linings Playbook," "10 Things I Hate About You")!
Written and directed by WIGS co-creator, Rodrigo Garcia ("Albert Nobbs," "In Treatment"), "Blue" follows Stiles' as the title character, a single mother trying to protect her son from the consequences of her secret life as an upscale escort. The show also features Holly Robinson Peete ("Mike & Molly," "Hangin' with Mr. Cooper"), Uriah Shelton ("The Glades") Kathleen Quinlan ("Apollo 13"), Carla Gallo ("Bones," "Men of a Certain Age"), James Morrison ("Revenge," "24"), as well as Karen Graci as co-writer of the series.
The first seven episodes of the new season will be released on Friday, March 15, followed by additional episodes on Friday, March 22, Friday, March 29 and Friday, April 5. For more info, and to catch up on Season One of the series, check out the show's official YouTube site.