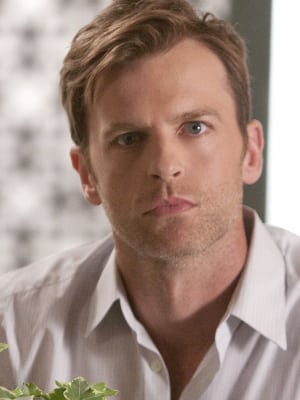 Trevor St. John is returning to Lifetime's "The Client List" and he's ready to start some trouble. In the season two premiere episode entitled "'Till I Can Make it on My Own," which airs Sunday, March 10 and picks up where the season one finale left off last June, St. John's character, Officer Nathan Young, finds himself interrupting Riley (Jennifer Love Hewitt) and Kyle (Brian Hallisay) as Riley is about to reveal her little secret to her husband.
While Officer Young's presence is not a welcome one, the purpose of his visit is for a reason that neither Riley or Kyle could have imagined. Meanwhile, Evan (Colin Egglesfield; ex-Josh Madden, "All My Children") and Riley's bond grows stronger in the wake of a new conflict involving Kyle. At the spa, Riley inherits a new client, Judge Overton (Brian Howe) aka "Mr. Louboutin," whose love for expensive shoes rivals her own. Taylor (Elisabeth Rohm) makes some changes to the salon that will require Lacey (Rebecca Field) and Linette (Cybill Shepherd) to become more independent with their clients and their finances. Riley befriends the mother of one of Travis' classmates, who is a welcome relief amidst the gossiping moms in the wake of Kyle's return.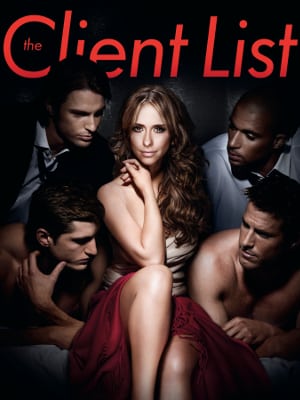 St. John is listed as a recurring guest star during season two of "Client List," which is a TV series loosely based on the 2010 hit Lifetime original movie of the same name and inspired by a true story. The film debuted as cable's second most watched original movie premiere that year with 3.9 million viewers and 2,099,000 Adults 25-54 viewers, 1,877,000 Adults 18-49 viewers, 1,355,000 Women 18-49 viewers and 1,501,000 Women 25-54 viewers. The series version became one of Lifetime's most watched in 2012 and posted the strongest freshman season for an original series on the network since the launch of "Drop Dead Diva" (July – October, 2009) in  Total Viewers, Adults 25-54 and Women 25-54. Among Adults 18-49 and Women 18-49, it was the best freshman season since "Army Wives" premiered (June – August 2007). The series was #1 in its 10:00 PM hour among Women 18+.
"The Client List" premieres season two on Sunday, March 10 at 10:00 PM ET/PT on Lifetime.