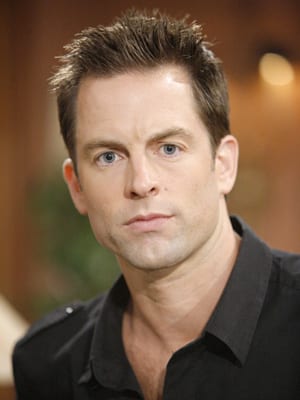 "The Young and the Restless" star Michael Muhney (Adam Newman) wants to get up close and personal with fans, and he's giving his loyal followers two chances to get to know him better!
The first is a very special VIP event, An Intimate Gathering of Fans, on Friday, April 5, at the Rosemont Water Room on 19 Toronto Street in Toronto, Canada. The 12:00 noon gathering is limiting ticket sales to only 30 people, and the $240 price tag includes a catered, gourmet lunch, two personalized, signed photos of Michael, a Q&A session, and your photo taken with the sexy hunk himself. In addition, the star will be auctioning off a signed "Y&R" script, a "Y&R" set tour, and a one-of-a-kind keepsake from the show.
If you don't make it to that exclusive event, don't worry: The actor is having a second Fan Gathering in downtown Toronto on Saturday, April 6! The 12:30 event has a price tag of $80 that includes a Q&A session and a personalized, autographed headshot. The actor will also be auctioning off a "Y&R" script and set tour. But hurry: This one is limited to 100 lucky fans!