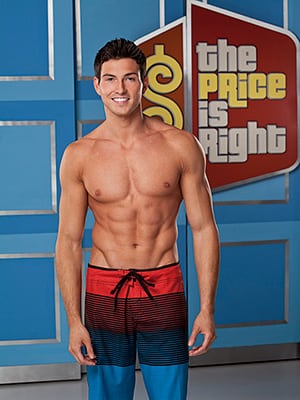 Soap Opera Network has learned that "The Price is Right" male model Robert Scott Wilson is joining the cast of TOLN's "All My Children."
Although his character name has yet to be confirmed by Prospect Park, it is believed that Wilson will be playing a recast Pete Cortlandt (last played by Daniel Kennedy). Actress Jill Larson recently confirmed Wilson's joining "AMC" when she tweeted, "Are you following my 'son' "Petey?" @MrRobertScott #AMC." Soap Opera Network had previously been hearing that Wilson was joining the "One Life to Live" cast.
In October 2012, Wilson won the nearly two month long "Price is Right" contest, which found hundreds of male hopefuls seeking the coveted position of the game shows first male model. The contest began with a casting call in Los Angeles on August 30 and concluded on October 8, when Wilson defeated Clint Brink and Nick Denbeigh to be named "TPIR's" first male model.
Look for more casting news for "All My Children" throughout the day as production begins on the series in Stamford, CT for a spring premiere via Hulu and iTunes.