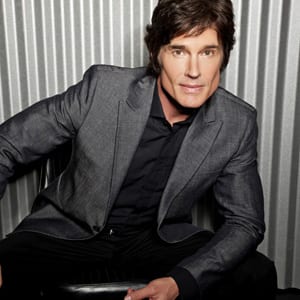 Ronn Moss was back on Twitter early this morning tweeting away to his nearly 40,000 followers.
"I want to make sure, without any doubt, that you guys all know how much I love you. Your support during this time and hopefully beyond is…Everything. I can't say anything yet, but soon will explain. Hang in there with me, we have a wonderful new journey ahead of us. Try and not be sad, angry, disappointed," Moss said over the course of several tweets. "It's been a great run and all good things end eventually. As this door closes, others are opening I want u all to come with me through these new doors of opportunities and experience how cool it's going to be. Have faith, b strong, I'm yours."
In response to a fan, who tweeted him the below tribute video, Moss said, "Great clip. Thank you. Made me cry… New beginnings are happening all around us." The video is a nearly 10 minute compilation of Moss' work alongside Katherine Kelly Lang (Brooke Forrester) and the other "core four" (aka: original cast members) of "B&B," which includes Moss, Lang, and Susan Flannery (Stephanie Forrester) and John McCook (Eric Forrester).
As previously reported, Moss is expected to tape his final scenes on Tuesday, August 14 after 25 years of portraying Ridge Forrester on CBS' "The Bold and the Beautiful." Although a final airdate has not been announced, viewers can last expect to see the actor on the soap sometime in September.