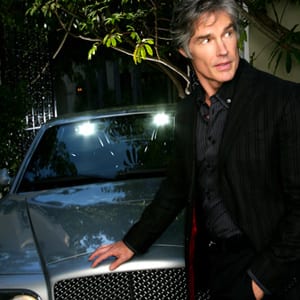 For those of you wondering or secretly hoping that Ronn Moss would be back on CBS' "The Bold and the Beautiful" as Ridge Forrester just before Susan Flannery airs for the final time on the Monday, November 26 episode as Stephanie Forrester, you're going to have to settle with the fact that it's not happening.
According to a Twitter posting by Moss on Saturday, November 17, there were several reasons he did not return. One of them being, "I'm not on the show any more," and the big factor being, "They didn't ask me."
"@mrsrkodiana: @ronn_moss why didn't you come back for Stephanie's ferwell?"Several reasons.I'm not on the show any more.They didn't askme

— Ronn Moss (@Ronn_Moss) November 18, 2012
Meanwhile, Moss shot footage on Monday, November 19 with former co-star Katherine Kelly Lang for a segment of "Ronn's Garage," a series of videos where the actor interviews artists, musicians, actors, models and people he finds interesting enough to share with his loyal fans. The two answered questions that were asked of them directly from Twitter as they were being sent. Next week the duo will continue filming while on horseback.
A release date has not been announced.