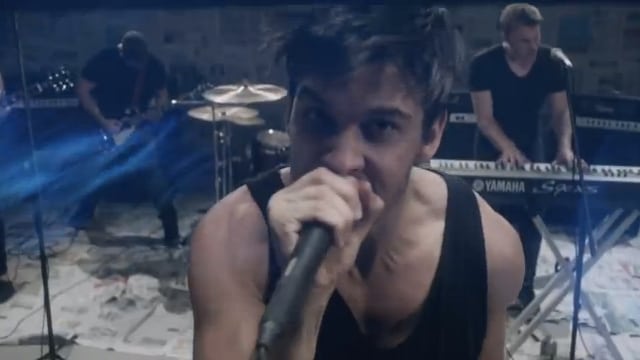 Back in June, "Days of our Lives'" Casey Deidrick (ex-Chad DiMera) and Chandler Massey (Will Horton), along with their And I Still Rise bandmates Stephen Haynes, Mike Gross and Josh Bonaparte, launched a Kickstarter campaign to help fund a music video for their song, "Sixty Five Roses," in support of those living with Cystic Fibrosis.  Last week the group released the music video on YouTube with a digital copy of the song made available for purchase on the iTunes store. The band received nearly $31,000 in funding for their online campaign, which exceeded their goal of $20,000. The video was directed by Robby Starbuck.
To purchase the song on iTunes: https://itunes.apple.com/us/album/sixty-five-roses-single/id773511545
In addition to their own original song, the band released a music video for their cover of "Wrecking Ball" by Miley Cyrus, which provides a different controversial take on the song that includes ghosts, drinking (something), bongs, sexual acts, broken ginger bread houses, play fighting, riding bicycles inside the house, among other things.
Follow on Twitter: @andstillirise_
Like on Facebook: https://www.facebook.com/andstillirisemetal
View on Instagram: http://instagram.com/andstilliriseofficial