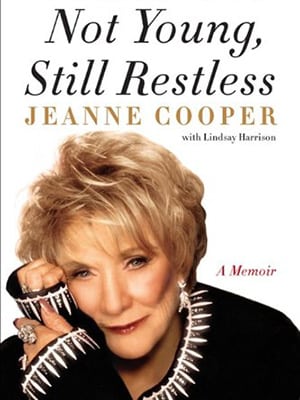 Despite falling five places from the previous week, Jeanne Cooper (Katherine Chancellor, "The Young and the Restless") has remained a New York Times best seller for the second consecutive week.
In its newest best sellers list, published today, the Times reports that Cooper's memoir "Not Young, Still Restless" ranks at number 30 in the Hardcover Nonfiction category. The list covers the week ending Sunday, August 26, 2012.
"Restless" went on sale on Tuesday, July 31 and was written by Cooper with Lindsay Harrison. It was released by It Books, an imprint of HarperCollins Publishers.