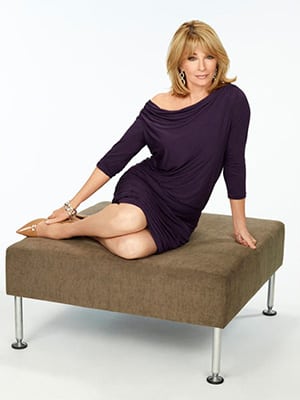 In the spirit of the upcoming holiday season (it's fast approaching), Deidre Hall (Dr. Marlena Evans, "Days of our Lives") is now selling her watercolor paintings as 5×7 inch holiday cards.
According to her website, each order of cards will include 15 original watercolor cards (including envelopes) that are personally signed by Hall. Pricing ranges from as low as $35 for domestic purchases and $40 for international purchases.
On the back of every card is a message related to her support of the Wounded Warrior Project. "100% of the proceeds of this card is being donated to Wounded Warriors because they gave 100% to us," the message reads.
To order your set, click here or print an order form, if ordering by check or money order.
Note: Purchase is tax deductible. Shipping and handling is $5 for domestic purchases and $10 for international purchases. Allow 4-5 weeks for delivery.