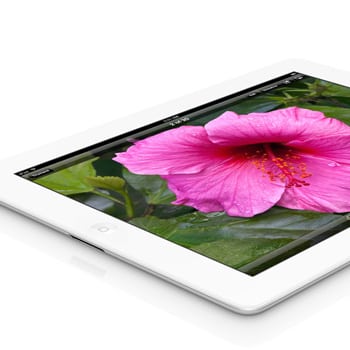 On Wednesday, March 28, the Disney/ABC Television Group and Nielsen Media Research announced they would begin measuring behavior in consumers using proprietary metering technology.
The two companies stated the measure would be a "new and significant initiative that will substantially improve understanding of how people use iPads for video consumption and other activities." According to data released by Apple, Inc., makers of the popular iPad product, there have been more than 55 million iPads sold to date and another 3 million sold since March 16, 2012 (launch date of "the new iPad" aka: iPad 3).
The study was commissioned by the Disney/ABC Television Group's ABC Research department, in which they asked Nielsen to create a proprietary, opt-in metered iPad panel that would "aggregate and measure video consumption, app usage and other activity over the course of a year." Nielsen will seek approximately 200 individuals/households to download their new metering application on their iPad in order for the companies to measure the reach, duration, frequency and page views of their overall iPad apps and web browsing.
"We have been actively studying consumer tablet usage through our own data for two years, and believe Nielsen's proprietary technology has the potential to deliver unprecedented additional details about consumer viewing patterns," said Peter Seymour, Executive Vice President of Strategy and Research for Disney Media Networks. "This study will help us — and ultimately the entire industry — to better understand our consumers, the complete tablet environment and the role our content plays on this fast growing and popular device."
"With our unique metering capabilities, this work with ABC represents a significant step forward in understanding how consumers are using and bringing the iPad into their day-to-day [lives]," said Cheryl Idell, Executive Vice President, Nielsen Media Research. "The insight gleaned from this study, using these metering capabilities, is an example of how we meet our commitment to deliver cross platform understanding to the industry and provide broader understanding of consumers."
Preliminary results of the study was provided by Charles Kennedy, ABC's Senior Vice President, Research, at the Advertising Research Foundations re:Think conference held at the New York Marriott Marquis in New York City.
According to sources, as indicated by Seymour above, ABC has been actively following the usage of its viewers who watch their ABC programming on their iPad's via the popular ABC Player application. Soap Opera Network has also learned that viewing of ABC programs on the iPad, and in particular  on ABC.com, will play more of a role in the networks decision making when it comes to the renewal chances of its programming. For instance, "Happy Endings," a popular comedy series airing after "Modern Family" on Wednesday nights, recently ended its second season with low viewership levels in total audience and key sales demographics. Although not confirmed by ABC at this time, TVLine.com reported that "Endings" is likely to be renewed for a third season. This would solely be based on its performance in online viewership as the series plays relatively strong on Hulu.com, ABC.com and the ABC Player on the iPad.