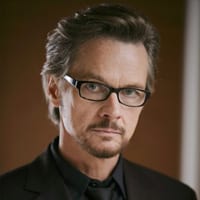 (SoapOperaNetwork.com) — "The Young and the Restless" Episode Recap – Tuesday, October 11, 2011.
IT HAPPENED TODAY…
Colin and Jill were determined to have a life together. She helped him pack up his belongings to take back to the Chancellor mansion. Jack showed up and commented on Colin's getting out of the wine cellar. He then focused on Katherine's condition. Jill told Jack that she was stable. When Colin left Jack and Jill alone, they both began discussions about Jabot. Jill wanted to make sure she had a position there: Jack said he'd think it over.
Murphy and Brock tried in vain to get Katherine to stay at the hospital, but she was determined to leave. The doctor gave Katherine a list of medications she needed to have. She was glad to head back home. When they got to the house, they were unaware that Jill and Colin were drinking champagne on the couch. When they heard her come in, Colin quickly went into the kitchen. Katherine was greeted by Jill, but soon focused on business. Instructed everyone to leave, Katherine called her attorney. Alone together, Jill told Colin that it might be best if they held off of living together.
Abby continued to berate Tucker for not caring enough to search for Devon. Both Ashley and Tucker grew tired of Abby's hateful words. Ashley reminded her that Tucker was the one that saved her from a murder charge. Tucker got word about Sofia being at the hospital. He headed out to see how she was doing. Meanwhile, at the hospital, Malcolm wanted Neil there with them for the birth of the baby. Soon, Sofia delivered a baby boy. She named him Moses, after her late father.
Devon wasn't pleased to see his mother. He assumed she was there now because she was looking for a handout from Tucker. Harmony told Devon that she was doing well but wanted to be there for him. Harmony told Devon about how things came to be between her and Tucker. She told Devon that she was afraid that Tucker would instantly reject him the way she was rejected. Devon no longer wanted his mother there, instructing her to leave. He tried to give her cash but she refused. Abby arrived telling Devon about Tucker's press conference. As Harmony left, she looked on her cell phone about information on the press conference.
Tucker made his way to the hospital to see Sofia. While there, he peeked in Katherine's room. He saw that she wasn't there, but soon learned that she was discharged. He then headed to Sofia's room, where he showered her with baby gifts. Neil and Malcolm left the two of them alone. Sofia gushed how they both had sons now. After Tucker left, the nurse came in to take a sample for the DNA.
The press conference was underway. With Ashley by his side, Tucker started to share the news about Devon being his biological son. He briefly discussed his encounter with Devon's mother, and the fact that he and Devon only learned of their relationship the previous day. Tucker swiftly blocked a reporter when he asked if he felt responsible for Katherine's stroke. He swiftly shared that Katherine was at home taking care of herself. Meanwhile, Jack, who was watching the press conference from his computer was peeved when Tucker mentioned the possibility of accepting offers for Jabot.
Devon watched the press conference with Abby. He scoffed at how Tucker was talking on how great of a man Devon turned out to be. When Abby pointed out that Tucker was his father, devon told Abby that the only man that is his father is Neil. The telephone rang and Devon answered it to receive supportive words from Roxy. When Abby noticed the paparazzi outside, she helped him slip by through the back door.
When the press conference wrapped up, Ashley expressed how proud she was of Tucker. Jack arrived, and cornered Ashley. He wanted her to make sure that Tucker didn't go back on the deal they made. Ashley reassured her brother. Meanwhile, as Tucker and Ashley departed, he passed by right by Harmony, not even realizing who she was.
On the Next The Young and the Restless…
Victor wants to know if Billy tried to call Victoria
Gloria fills Ronan in on Colin
Colin has a chilling encounter with Genevieve