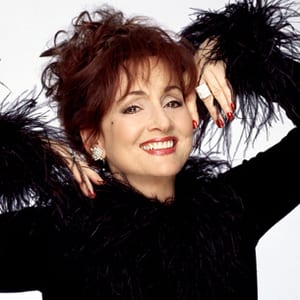 (SoapOperaNetwork.com) — Much to the dismay of many "One Life" fans hoping for her to return when the show begins production with Prospect Park at year's end, it appears as if Robin Strasser (Dorian) won't be coming back to Llanview any time soon.
Strasser, who has played the feisty Dr. Dorian Cramer Lord on an off since 1979 left "OLTL" in August amidst reports that the actress was suffering from severe back problems and contemplating surgery. Even so, fans were still hopeful that Strasser might either make a final appearance on the show before it wraps taping on its ABC run next month or be approached by Prospect Park with a deal to bring Dorian back to the canvas when the show moves online.
Those hopes were crushed earlier this week by Strasser herself who tweeted "It's DEF! moving to LA soon. NO 'prospect' in NY, so I'm heading West:) where I have a real pretty house. NO pity pot- it's pool party time!"
However, even without Strasser back on screen look for Dorian's name to continue to be mentioned from time to time in the coming weeks, including on Friday, November 11 when someone receives a very important letter Llanview's newest U.S. Senator.