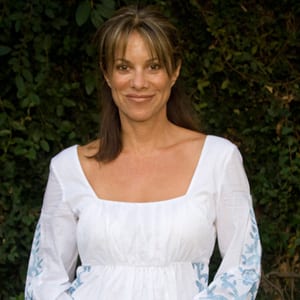 (SoapOperaNetwork.com) — A look at what's happening on "General Hospital" during the week of October 31, 2011.
THIS WEEK ON: GENERAL HOSPITAL
Johnny turns to Steve for help. Claudia weighs on the mind of the Zacchara men. On Monday, October 31, a determined Ethan returns to Wyndemere. Elsewhere, Ethan's brother remains as determined on his search for answers. Lucky faces a surprising outcome. Luke is spotted at an unexpected place. Later, Luke butt heads with another family member. Everybody but the person she most wants to remembers Maxie's special day. Maxie lashes out at Spinelli. Can Matt save Elizabeth's life on Tuesday, November 1? Carly finds Shawn on an apparent date with another woman on Thursday, November 3. The dramatics are on as Carly reacts to Shawn's "betrayal." Patrick and Robin put together something special for Emma. Sam and Jason make the most of their last day in paradise. Where exactly does Jason Morgan end up on Friday, November 4?
The Inside Story: The Last Supper, of Sorts
Kristina begins to have second thoughts as time ticks down to her leaving her friends and family behind for Yale. Sonny invites Kate to a family dinner he's throwing in honor of his daughter. Dante and Lulu consider announcing their engagement at the dinner but will Lulu's fears end the engagement before the main course? Later, will Diane's update unhinge Dante's father? Kristina, Michael, Abby, Olivia, Dante, Lulu and Alexis arrive for the big dinner celebration on Wednesday, November 2. Olivia has another worrisome spell. Molly helps Kristina as she packs for Yale. The Davis women share a heartfelt moment. Sonny appears to be at peace. Kate interrupts the dinner. Dante and Michael go at it again about the warehouse. Lulu confronts Olivia. Sonny and Kristina have a heart to heart. Ethan pleasantly surprises Kristina before she takes off for Yale.
GH ALERTS: WEEK OF NOVEMBER 7, 2011

Jason receives a belated wedding gift from Franco.
Steve makes a surprising discovery.
A new doctor arrives at General Hospital.
Johnny lends Kate a hand; meanwhile, Sonny worries about Olivia.
Elizabeth is the recipient of a surprising visitor.