Nadia Bjorlin introduces Soap Opera Network viewers to the world of "Dirty Soap," the new E! Entertainment Television reality show where viewers get a glimpse at the real lives of soap stars. "Dirty Soap" airs Sundays at 10:00 PM ET on E!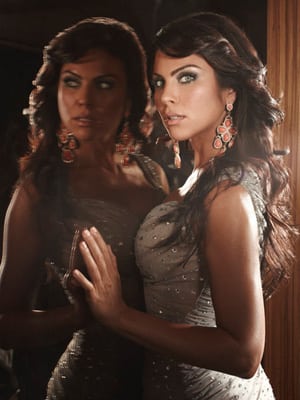 The titillating look at stunning soap stars as they navigate high-profile careers during pivotal moments in the industry and deal with their own real-life drama continues Sunday, with a super new episode of "Dirty Soap" at 10:00 PM!
In this weeks episode, the shows second, Kirsten says an emotional goodbye to her brother who leaves for flight school and Nadia's mom reveals her feelings about Brandon and Farah doesn't see eye to eye with John-Paul's mom.