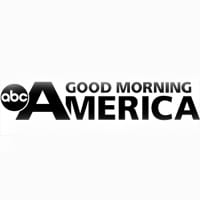 (SoapOperaNetwork.com) — "Good Morning America" will pay tribute to the canceled daytime drama "One Life to Live" before the show leaves ABC Daytime for Prospect Park.
"All My Children" star Cameron Mathison (Ryan), who has served as a contributor for the popular morning show since 2009, made the announcement earlier this afternoon on his Twitter page, tweeting "I had the privilege of interviewing actors at 'One Life To Live' for a 'GMA' piece we are doing. GREAT stuff. I'll let you know air date."
"Good Morning America" aired a similar send-off to "One Life's" sister soap "All My Children" on September 15, one week before that show aired its final episode on the network.
ABC will broadcast its final episode of "One Life to Live" on Friday, January 13, at which point it will begin airing on Prospect Park's new Online Network, alongside "All My Children."