Monday, March 9, 2009 1:22 AM ET |
By Venus Stone
---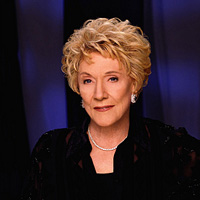 (SoapOperaNetwork.com) — Having to prove herself…
THIS WEEK ON: THE YOUNG AND THE RESTLESS
Cane and Billy get into it with one another again. Sharon's questionable actions pull not only Nick in but also puts Jack in a 'hot' situation when he comes over to visit her. Kevin's troubles continue to pile up on him when he becomes the number one suspect in the motel bombing on Wednesday, March 11. Adam learns that his eyesight if failing him which prompts Heather to go to Victor with the news and on Thursday, March 12, estranged father and son come face-to-face.
The Inside Story: Who Are You?
After the explosion at the hotel where Katherine and Esther were both held captive, Katherine is knocked unconcious. When she comes to, she has no memory of what has happened to her. What's even worse is that she tells Esther and Amber that she can't remember anything in her life from the past few months. Amber and Esther sit down with her and informs her about the car accident that she was in with Marge, pointing out that even though it was Marge that died in the accident, everyone believes that it was her that died in the crash. They also give her more disturbing news that others, especially Jill, believe that she con artist Marge, which upsets an already frazzled Katherine. Later that day, Billy comes to visit her and is thrown when she recognizes him right away. The two begin to talk and Billy is convinced that she is truly Katherine Chancellor. Billy tells Jill and Jack that he believes who Katherine says she is but Jill still insists that she is not her mother but a simple con woman. When Esther and Amber go back to the hosptial to see Kay she lets them know that she's not sure that she should go back to her home because it would only make things worse between her and Jill. While there, they are informed that the dental records are missing which prevents Katherine from being released without proof of who she is. In an effort to get out of the hospital, she tells the doctor, in front of Jill and Billy that she is Marge. Jill instantly gloats that she was right and shares that fact with Nikki. The two women begin talking when a package arrives; the emerald ring that Katherine willed to Nikki. Meanwhile Katherine approaches Nikki and instantly remembers the emerald ring belonging to her. Nikki is hesitant in talking to her but Katherine works hard in getting Nikki to believe in her: or does she?
A Closer Look: Marital Ultimatums

Karen, tired of Tyra and Neil's closeness and the fact that she witnessed the two in a kiss, decides to put her foot down. Approaching Neil, Karen tells him that if he loves her and he wants their marriage to work he needs to fire Tyra from Indigo. Neil, not understanding why Karen is making such a demand, gets into an argument with her over the matter. Wanting to set things straight Karent corners Tyra and tells her she wants her to keep her hands off her husband and that she knows all about the kiss between the two of them. Later that night, Neil tells Karen that he will fire Tyra effective immediately.
What To Watch
Michael and Daniel try to locate Kevin
Phyllis purposely gets under Sharon's skin
Billy and Chloe grow closer
The Young and the Restless News and Headlines
Ajay Mehta will come to Genoa City on Wednesday, March 11 as an opthamologist to check on Adam's vision
Ely Pouget, who will potray Dr. Braun, a psychologist who checks up on Katherine on Wednesday, March 11
Erica Zodtner will appear as nosey reporter Kelli Cash, Wednesday, March 11
As previously mentioned on SON, Tom Casiello has joined the writing team of Y&R. His first scenes begin airing April 20 and April 28, May 12 and May 19.
Clementine Ford will be soon joining the cast as Mackenzie 'Mac' Browning beginning April 1
Don Diamont, who recently departed from the show as Brad Carlton will be moving to Y&R's sister show, 'The Bold and the Beautiful'. He will portray Bill Spencer Jr who will immediately get involved with the Logan, Forrester, and Marone families. Diamont begins taping his scenes Monday, March 16 and will air on the show May 12.
Fans can 'get restless' by participating in the Get Restless in Jamaica Sweepstakes. A fan could win their chance of a lifetime to have a 4 day/3 night vacation. Those interested can visit Get Restless in Jamaica
SON Top 10: Who was the best of the best on "Y&R" during the week of March 2 – 7, 2009? You decide! The SON Top 10 is back! Voting begins Friday's at 4:00 PM, EST.
SON ALERTS: WEEK OF MARCH 16, 2009
Devon has some choice words for Neil.
Lily, Cane, Chloe and Billy have another blow up.
Kevin continues to spiral.
"The Young and the Restless" airs Weekdays on CBS. Weeknights on SOAPnet. Check local listings .
---
You may not reproduce content without written permission from author.

© 2009 Soap Opera Network. All rights reserved.
Discussion: Y&R PreVUE: Week of March 9 Edition
---