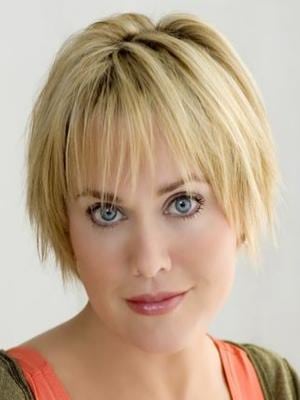 (SoapOperaNetwork.com) — It's official! Another fan favorite is on her way back to "One Life to Live." In a message on her Facebook page, Tonja Walker not only confirms that she will be reprising her role of Alex Olanov, but also reveals a few of the characters she will be mingling with when she returns later this fall.
After first breaking the news of her return on the social networking site earlier this month, Walker posted on Tuesday of this week that she was "Getting ready for workout! Power 90…Love it AND then off to 'One Life to Live.' What a great day. This is my last day, I think on the show. I am enjoying it very much! Josh Kelly [Cutter] is so terrific, and Farah Fath [Gigi] is as well. Great Times."
She soon followed up that message, adding "Hey wait! I hand a card to Cutter and say, call me if you need me! Maybe it's not my last day here? Hey, you never know! BTW it is going to be a snap to watch this on the web. DON'T SWEAT IT! I'm going to suggest today that they start letting viewers know how, so they won't miss a beat! LOVE YOU ALL!"
Alex was last seen in March when Bo (Robert S. Woods) and Rex (John-Paul Lavoisier) tracked her down on Asa's tropical island paradise, St. Blaze's, in their quest to locate David (Tuc Watkins). A first airdate has not been announced.