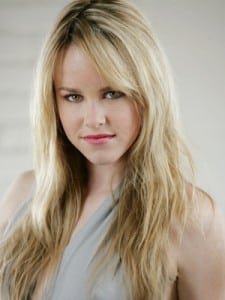 (SoapOperaNetwork.com) — A look at what's happening on "General Hospital" during the week of September 26, 2011.
THIS WEEK ON: GENERAL HOSPITAL
On Monday, September 26, Jason and Sam's uninvited guest continues his creepy infestation of their reception. Olivia has a romantic surprise for Steve. Steve has a secret. Alexis takes action to impede Kristina's career plans on Tuesday, September 27. Maxie figures out what's bugging Spinelli. Ronnie puts the pressure on Spinelli much to Maxie's chagrin. Ethan investigates the weird occurrences at Wyndemere. Helena and Ethan come face to face. Ethan walks into a open passageway. Where will it lead … or who will it lead to on Friday, September 30?
The Inside Story: Love Stoned
Lulu tries to reach Dante. Michael discovers Dante in dire straits. Olivia calls Lulu with bad news. Ethan finds Lucky. in complete shambles. Lulu tries to talk to Dante. Elizabeth and Lucky share a tender moment over their son. Lucky confides in Elizabeth. On Thursday, September 29, an enraged Lulu goes off on Lucky after he reveals that his drug addiction is the reason why Dante is where he is. Lucky discovers an envelope from Siobhan. Luke returns to the Haunted Star.
A Closer Look: Family Matters
Kate and Sonny get caught up in the past. Michael asks Shawn for his help in protecting Sonny's assets. Kate tries to resist the pull into Sonny's chaotic life. Shawn has his work cut out for him as he tries to work the new cop on the case, Delores Padillo. Johnny and Anthony face off. On Wednesday, September 28, a fainting spell does not impede Kate from going off on Carly. Alexis and Kate discuss Sonny. Olivia demands the truth after finding Sonny and Johnny going at it again. Shawn outsmarts Delores. Sonny and Johnny appear to call a truce. Abby finds Michael in tears. Carly and Shawn end up in a hot and sticky situation.
GH ALERTS: WEEK OF OCTOBER 3, 2011

Shawn refuses to answer to Carly.
Tracy gets a few surprise visitors.
Something's not right in Hawaii.