Nic Robuck's 'Dark Desire'
Lifetime
On Friday, November 23, which just happens to be the day after Thanksgiving, former "One Life to Live" star Nic Robuck takes on his dark side as the star of Lifetime Movie Network's world premiere movie "Dark Desire."
The film, which we first reported on back in August while under the title "A Dark Plan," follows Robuck in the role of Shane, who comforts the unhappily married mother of his recently deceased roommate while she mourns the loss of her son. Kelly Lynch ("Magic City") portrays the mother, who soon realizes that Shane may have been the one responsible for the death of her son.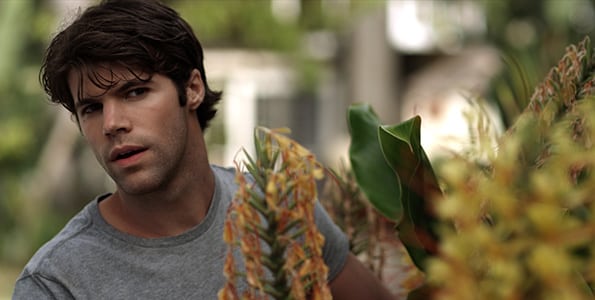 "Dark Desire" has its world premiere on Friday, November 23 at 8:00 PM ET/PT on Lifetime Movie Network (LMN).
The film also stars Brian Borello ("Criminal Minds," "Ringer"), Michael Nouri ("All My Children") and Nia Peeples ("The Young and the Restless").