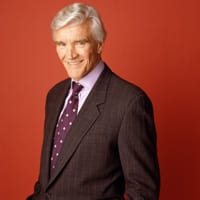 (SoapOperaNetwork.com) — "All My Children" Episode Recap – Wednesday, September 21, 2011.
IT HAPPENED TODAY…
At the beginning of this episode celebrating the rich history and legacy of the Martin family, Michael E. Knight, who plays Tad Martin, dedicates the airing to the remarkable woman who played the Martin matriarch for a quarter of a century, Mary Fickett.
Joe and Ruth inform the family they're returning to Pine Valley; Joe has been offered a consulting job at Pine Valley Hospital. The Martin family gather together at the Martin house to celebrate. Jamie arrives for the festivities. Tad and Dixie take a walk in the park and its clear there's something on both their minds: a marriage proposal. The pair share words of love and commitment unaware the family is listening to their every word at the Martin home due to Tad's phone snafu. Tad and Dixie return home to applause. Joe, Ruth, Tad, Dixie, Kathy, Jenny, Jamie Krystal, Opal, Jake, Amanda and Trevor gather together for the Martin family portrait.
Maria, who is in town for a consultation, treats a patient (played by Sarah Michele Gellar) who believes she is Erica Kane's daughter. She tells Maria she recognizes her, too. Maria privately scoffs when the patient starts talking about seeing vampires. The patient asserts to Dr. Santos that she has been seeing vampires since before they became such a trend. Maria leaves the patient to the professionals. She tells Joe and Jake that as much as she'd love to come back home she and the children are settled in California. Maria leaves to take an important call from Miami.
Adam and Brooke arrive at the mansion. Adam is heartbroken to see everything packed up and is upset about JR's current state. Babe takes the gun from JR's hand. JR is ecstatic to see Babe and tells her everything he's been going through without her. Knowing he's headed for a fall, Babe tries to talk JR down. JR is devastated as Babe makes it clear she's not one of David's patients. He tells Babe she can't help him because she's "dead!" and vanishes her from his mind. JR lashes out at Adam. Adam tries to explain to JR why he had to disinherit him for his own good and apologizes for failing him as a father. He tries to convince JR to leave town so he can regroup like [Adam] did last year. JR goes upstairs to pack but becomes consumed by bitter memories of his recent encounters. He loads the gun he's been carrying. Adam spills his regrets to Brooke, telling her he killed the one man who could save his son: Stuart. Adam suddenly hears Stuart's voice.
Griffin tells David that the vitals of the patient are dropping despite him doing everything he can. David realizes the only way the patient can be saved is if he's released from jail. After receiving a call, Angie arrives at the station to plead David's case. Jesse agrees to let David go under supervision after David reveals the name of the patient and the circumstances. David, Angie, Jesse and Griffin arrive at the hospital and the patient is wheeled in. David reassures the patient, Stuart Chandler, that he'll pull through.
On the Next All My Children…
Through Thursday, "All My Children" will celebrate the rich history and legacy of one of Pine Valley's favorite families including the Kane family, the Hubbard family, the Martin family and the Chandlers. The Chandler family will take center stage on Thursday's episode. This week, the special guest appearances include Sarah Michelle Gellar, Eva La Rue, David Canary, Julia Barr, Ray MacDonnell, Lee Meriwether, Justin Bruening and Alexa Havins.