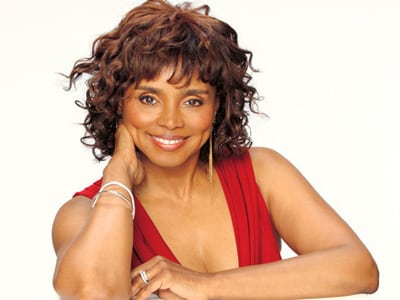 As previously reported, with "All My Children" wrapping production in less than a week, actress Debbi Morgan (Dr. Angela Hubbard) will be heading to CBS' "The Young and the Restless."  Although her "Y&R" role has not been revealed, a CBS representative has confirmed to Soap Opera Network that Morgan will begin taping scenes beginning Thursday, September 1, which is just one day after her contract with the ABC Television Network is set to expire.
Morgan returned to to the soap that made her famous ("AMC") back in January 2008 after a near twenty-year absence. She debuted in the role of Dr. Hubbard in 1982, but departed in 1990. In between her "AMC" stints, the actress appeared on the ABC Daytime dramas "Loving," "The City" and "Port Charles" from 1993 to 1998. She portrayed Dr. Hubbard on both "Loving" and "The City."
Alongside Daytime Emmy Award Winner Darnell Williams, Morgan created daytime's first African American super-couple in the form of Jesse and Angie Hubbard. Morgan's daytime career has also extended outside of ABC Daytime. From 1990 to 1991, Morgan moved on to NBC's "Generations" and then to CBS' "The Bold and the Beautiful" from October 2006 to June 2007. The two-time Image Award winner has also had a successful career outside of daytime. She has appeared in numerous primetime series and films.
With "The Young and the Restless" filming roughly five weeks ahead of airdate, a representative has told Soap Opera Network that Morgan will begin airing on Friday, October 7.
"All My Children," which taped in New York City for much of its broadcast run before moving to the Andrita Studios in Los Angeles after just a year and a half, will cease production next week. Morgan and Jacob Young (JR Chandler) are the only actors confirmed not to be joining the series when it relaunches on the new Prospect Park online network in January 2012. "All My Children" airs its broadcast television series finale on Friday, September 23.