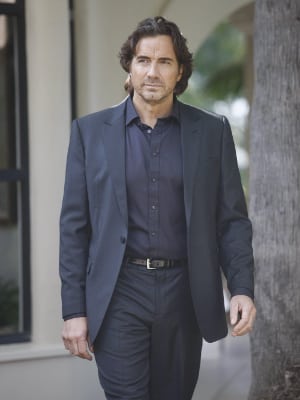 In a newly released interview with Soap Opera Digest columnist and "Tainted Dreams" blogger, Carolyn Hinsey, "The Bold and the Beautiful's" Thorsten Kaye opens up about his role as Ridge Forrester on the CBS Daytime soap, but it's his comments on Prospect Parks' version of "All My Children" and "One Life to Live" that has all eyes open.
ALSO READ: B&B Promo: Ridge Returns With A New Face; 'The Timing Was Right' Says EP Bradley Bell
Talking about the end of "AMC" 2.0, Kaye says: "I am disappointed with the way it ended. I thought it was working out well. We had a great team of people, great production values, and a great cast that was willing to do anything. I don't understand why it didn't come together. I wonder if Prospect Park knew what a good loyal cast they had on both shows – how committed people like [Bob] Woods and all these guys were." When asked if he was surprised about the way the show ended, he said, "Yeah, I was. Because the studio was open and the sets were up. Everything was in place. I would have thought if they were going to pull the plug they would have done it before. I'm not a businessman. I'm sure there were a lot of things going on with investors. But I'll tell you this: Both of those shows failed for reasons unrelated to their quality."
As for how everyone seems to be handling things, Kaye says: "I feel bad for Agnes. You know I love older women. I don't mean that in a weird way, I mean women like Eileen Herlie [Myrtle, AMC], Dorothy Bridges, and Agnes Nixon. There's a line from Cyrano de Bergerac which is one of my favorite plays. Roxane finds out she has lost Christian, and later on Cyrano dies. She says, 'I have loved one man all my life and now I've lost him twice.' That's how people feel about 'AMC,' especially Agnes. We all mourned the loss of the show, then it was "No it's still alive!" and then five months later it's the same s—again. It's not fair. If they couldn't do it right they should have left it alone. It's a business to the people who make money, but for the people involved as artists – like Agnes – it's the way their hearts work. And their hearts are broken."
For more on what Kaye had to say about his turn on "B&B," among other things, click here.