(SoapOperaNetwork.com) — "One Life to Live" Episode Recap – Friday, August 26, 2011.
IT HAPPENED TODAY…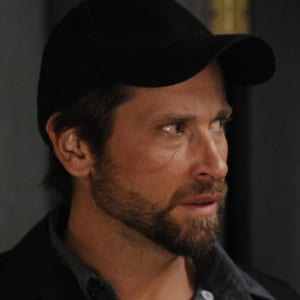 Blair discovers the gun is missing from the safe. Todd and Victor argue bitterly. Bo, Téa, and Blair arrive before one of them draws a gun. Bo separates the men. Téa and Blair both reel from the Victor and Todd revelations. The women try to talk sense into the men, but we see their peacekeeping has fallen on deaf ears.
Shane asks Brody to help him make Victor and Jack pay for what they did to Gigi.
Rex is mystified to discover that Gigi's death-date has been scratched out. Natalie arrives and he probes what it means. He sees it as a sign. Natalie tries to dissuade him from this, but he won't budge. Bo is reluctant when Rex plans to have Gigi's grave exhumed but ultimately agrees to go through with it in the hope that it will finally answer Rex's questions.
The grave is exhumed and the coffin opened. Shane shows up and is horrified by what he finds. At EOD Rex arms himself with a gun. Kim stands over Gigi's grave and makes a few cryptic comments.
On the Next One Life to Live…
Blair wants Jack to open up to her.
Victor asks Victor to come and see her.
Jessica and Natalie continue to fight.