Monday, June 15, 2009 3:00 AM ET |
By Scotty Gore
---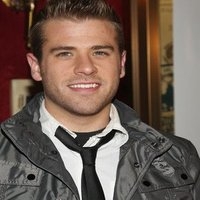 (SoapOperaNetwork.com) — "One Life to Live" reminds viewers that yes, there are gay people in Llanview. 
In 1992, "OLTL" broke new ground in daytime with the introduction of teen Billy Douglas (Ryan Phillippe), who was later revealed to be gay, and homophobia soon reared its ugly head in Llanview.  In 2005, Nora Hanen learned that her husband, District Attorney Daniel Colson, was leading a double life. Proving appearances can be deceiving, the mild mannered Colson seemed to be a devoted husband and father, when in reality he was involved in a homosexual affair with a trouble young man, and would stop at nothing, even murder, in order to protect his secret. 
Now comes word that the ABC sudser is penning a new gay storyline, involving two characters already established on the soap's canvas.  According to sources, fans will soon learn that Officer Oliver Fish (Scott Evans), one of Llanview's finest men in blue, engaged in a relationship of a sexual nature with hospital lab tech Kyle Lewis (Brett Claywell) back when the two were college frat buddies at LU.  The romance may soon be rekindled, but not before a third man (as revealed in a recently released audition script for the role of 'Griffin') comes between them.  However that role is still in the casting process. 
"One Life to Live" is not alone is featuring homosexual storylines as of late, both "As the World Turns" and "The Young and the Restless" have demonstrated that they are keeping up with reality by showcasing gay plots and characters.  And in February, "All My Children" treated viewers to daytime's first wedding between two women. 
Making the upcoming "OLTL" storyline more interesting is the fact that one half of the couple, Scott Evans (Oliver Fish) is openly gay.  Makes one wonder how the soap will explain his character's romantic interest in new roommate Layla Williamson (Tika Sumpter), and why he was so smitten with Stacy Morasco (Crystal Hunt) following their torrid one night stand.  Just as long as Officer Fish doesn't go around murdering the citizens of Llanview to hide his alternate lifestyle, the plot sounds promising.
"One Life to Live" airs weekdays on ABC. Weeknights on SOAPnet. Check local listings.
---
Discussion:
'One Life to Live' Comes Out of the Closet
---