Tuesday, April 21, 2009 9:29 PM ET | By Scotty Gore
---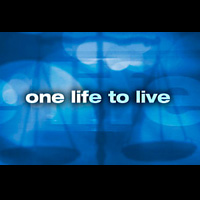 (SoapOperaNetwork.com) — Wondering what happened to the "One Life to Live" next day previews at the end of each episode? Well, SON may have the answer.
After years of showing next day previews at the end of each episode for all three of their soaps, ABC suddenly discontinued the practice last summer. While the network gave no specific reason for the change, several sources cited money as the contributing factor to the previews being dropped. Apparently, editing together the 30-second daily end of episode previews for "All My Children," "One Life to Live," and "General Hospital" was costly, and ABC thought the money would be better spent elsewhere. Plus, tightening budgets and a bleak economy were also apparently to blame. However, by axing the previews, the network was able to squeeze in a few extra commercials at the end of each soap (between the final scene and the closing credits), to bring in added revenue. Replacing the end of episode previews were more generic weekly promos for each of the three soaps, which were scheduled to air randomly during the ABC Daytime programming block in an attempt to lure more viewers to the network's daytime line-up.
However, the end of episode previews returned to "OLTL" only last fall, just in time for the November sweeps. "We have an amazing story coming in November, and we want the audience to get a sneak preview every day," announced "One Life" Executive Producer Frank Valentini just a few weeks before the previews were reinstated. But they didn't end there. Instead the previews continued to air throughout the winter, and through this year's March sweeps. Beginning with the March 30th episode, the previews were again dropped following the conclusion of the sweeps period. Reading between the lines of Valentini's statement, it is apparent that the episode previews were only intended to air until the sweeps period was over. It remains anybody's guess if an when the end-of-episode previews will return to either "OLTL" or her sister soaps "AMC" or "GH." But for now, "OLTL" fans will have to be content with the weekly promos for their favorite daytime drama.
"One Life to Live" airs Weekdays on ABC. Weeknights on SOAPnet. Check local listings.
---
Discussion: 'OLTL' Nixes Previews — Again
---