Wednesday, March 4, 2009 5:00 PM EST |
By Scotty Gore
---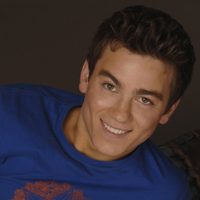 (SoapOperaNetwork.com) — For every action, there are consequences.
THIS WEEK ON: ONE LIFE TO LIVE
Brody leaves St. Ann's with Jessica at his side. On Monday, March 9, Schuyler informs Starr that he is no longer allowed to teach and that they can't be seen together. Stacy arrives at Schuyler's door with suitcases in hand. On Friday, March 13, Marcie discusses Hope with Starr, who later visits Schuyler, looking for a shoulder to cry on. And on Friday, March 13, Jared and Natalie think they have discovered what really happened the night Chloe was born.
The Inside Story: On the Trail of a Killer
Blair is prepped for surgery. With Dorian dismissing his claims, Todd claims to Talia that he is not responsible for Blair's condition. Starr believes that her father is innocent, and Dorian soon changes her mind as well. On Wednesday, March 11, Blair remains in critical condition following surgery. An emotional Starr sets vigil at her mother's bedside, and reminds Todd of the pain he has caused her. Dorian briefly accuses Ray of attacking her niece on Wednesday, March 11, only to apologize shortly thereafter. A remorseful John finds a clue while visiting a comatose Blair. Ray gives Dorian his support. On Thursday, March 12, John begins to piece together the puzzle, believing that Wes and Lee's murders to be connected. Later, John makes a troubling discovery.
A Closer Look: Consequences
Driving under the influence, Cole is involved in a terrible accident with Gigi and Shane. A nearby John and Marty rush to scene, and work to free those involved. On Monday, March 9, John rescues Gigi and Shane, while Marty gathers her strength to save Cole. However, no one is aware that Matthew was thrown from Cole's car in the accident. At Llanview Hospital, Cole nearly OD's on pills. While investigating the crash site, Bo discovers Matthew's hat. On Tuesday, March 10, Bo races to the hospital after making a terrifying discovery. As Bo and Nora nervously watch Michael examine Matthew, Starr and Cole decide to temporarily put aside their anger. Marty is there for her son when he needs her most. Meanwhile, Stacy puts the moves on a disoriented Rex, who is unaware of the accident. On Wednesday, March 11, Gigi gets an eyeful when she returns home looking for Rex. Stacy lies to Gigi, while Rex can't recall exactly what happened. Gigi soon realizes that Stacy isn't telling the truth, but remains shaken nonetheless. Back at the hospital, Michael shares his rather devastating prognosis with Bo and Nora. Reeling from the news about her son, Nora blasts Cole for being so irresponsible. Marcie makes a chilling discovery while looking at Cole's toxicology report on Thursday, March 12. Michael is full of bad news as he shares his lastest findings about Matthew and Shane with Bo, Nora, Rex, and Gigi.
One Life to Live News and Headlines
SON ALERTS: WEEK OF MARCH 16, 2009
Monday: Stacy formulates a plan while spying on Roxy. Natalie and Jared determine what to do next. Brody and Jessica decide to take things slow.
Tuesday: Nora is ready to destroy Cole. Téa is through being Todd's babysitter. Cristian visits an old friend and leaves Layla with some food for thought.
Wednesday: Nora hashes it out with Marty. Todd decides to fight for his children. Bo and Rex share their grief.
Thursday: Rex is there for Shane. Natalie and Jared take action. Jessica and Brody think of one another.
Friday: Stacy confronts Roxy. John finds another clue. Marty seeks help from someone unexpected.
"One Life to Live" airs Weekdays on ABC. Weeknights on SOAPnet. Check local listings.
---
Discussion: OLTL PreVUE: Week of March 9 Edition
---