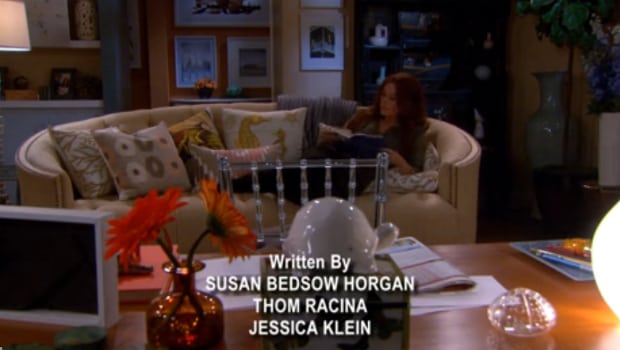 Beginning today, July 1, The OnLine Network has begun releasing episodes of both "All My Children" and "One Life to Live" Netlfix style with Mondays now known as "Soap Mondays," where each week the company will post to both Hulu and iTunes new episodes of each soap and "MORE" on Mondays. In addition, episodes will now be published by episode number instead of by weeks as had been the case since the shows launched in late April.
On "OLTL," we noticed that Episode 34 listed Jessica Klein as co-head writer alongside Susie Bedsow Horgan and Thom Racina. What's interesting about that is Klein was named co-head writer alongside Marin Gazzaniga on Friday, May 24, more than a full month after Horgan informed Prospect Park of her plans to depart the soap as a writer. Klein's co-head writing  material with Gazzaniga wasn't expected to hit the screen until August.
For your convenient viewing pleasure, here's this weeks "One Life to Live" and "MORE," which has an exclusive with Amber Skye Noyes (Michelle), who tells of a real-life catfishing situation she found herself inadvertently involved in.
ONE LIFE TO LIVE: Episode 33

ONE LIFE TO LIVE: Episode 34

MORE ONE LIFE TO LIVE: Episode 35