The Young and the Restless

ALL THINGS RELATED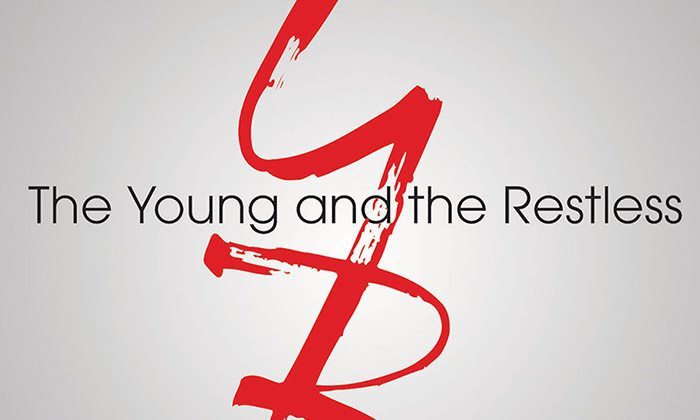 Sunday, January 4, 2015 11:00 AM EDT
Just before the holiday break, actor
Robb Derringer
announced on social media that he will soon be departing ABC's "General Hospital," where he's been portraying the recurring role of Special Agent Kyle Sloane opposite
Finola Hughes
(Anna Devane) since mid-November.
Sunday, January 4, 2015 10:00 AM EDT
Wednesday, December 31, 2014 3:59 PM EDT
It's New Year's Eve and we all know what that means. Millions, if not billions, of people across the land will make a resolution that they plan to stick to when the clock strikes twelve as a new year brings a new day, but on CBS' "The Young and the Restless," Jill Fenmore Atkinson (
Jess Walton
) isn't planning to just eat healthier, go to the gym or lock down a man (she's already got Colin), she's out for some sweet revenge!
Saturday, December 27, 2014 9:25 PM EDT
Saturday, December 27, 2014 8:21 PM EDT
To kick off 2015 in style, Hallmark Movies & Mysteries will air all-day marathons of several programs during the month of January including "Hart to Hart," "Diagnosis Murder" and "Murder, She Wrote." The network will also air marathons of its popular original mystery movies, including 
Kellie Martin
's "Mystery Woman" series.
Tuesday, December 23, 2014 12:34 AM EDT
On Sunday, December 14, "The Young and the Restless'"
Melody Thomas Scott
 (Nikki Newman) took to Twitter to announce that she had been "incapacitated" with a serious reaction to a medication she had been prescribed for a sinus infection. As a result of taking the medication, Scott said she returned to work after six weeks of "misery, a brief hospital stay, and have turned to alternative remedies, as the medical community had nothing to offer me." On Monday, December 22, Scott posted an in depth essay titled "Prescription for Madness," which details the ordeal the actress said began on November 13.
Sunday, December 21, 2014 10:58 PM EDT
Late last month we released a new layout of our website that was to allow us to present our content in manner we've been working towards for some time. Unfortunately, the design came with some issues that needed to be cleaned up. That cleanup left the site virtually silent news and interview wise. That's now over.
Thursday, December 18, 2014 6:15 PM EDT
Ratings Report for the Week of December 8-12, 2014
Thursday, December 18, 2014 4:53 PM EDT
This time last year the stars of CBS' "The Young and the Restless" were celebrating a milestone as the daytime drama series officially marked its 25th consecutive year as the most watched in daytime, as noted in the images above.  Now a year later, the soap opera is celebrating 26 consecutive years at numero uno!
Thursday, December 18, 2014 4:38 PM EDT
On
Thursday, December 25
and
Thursday, January 1
, CBS is handing fans of "The Young and the Restless" a wonderful Christmas and New Year's present in the form of original episodes of the daytime drama series, the network recently announced.
Tuesday, December 16, 2014 6:02 PM EDT
Vail Bloom is living it up as a reality star in Bravo's "Vanderpump Rules."
Friday, December 12, 2014 5:59 PM EDT
Ratings Report for the Week of December 1-5, 2014
Wednesday, December 10, 2014 8:56 PM EDT
As
previously reported
, the cast of "Knots Landing" will reunite on the
Thursday, December 11
edition of Hallmark Channel's "Home & Family." In your first look at the reunion, cast members of the popular primetime soap opera -
Donna Mills
,
Joan Van Ark
,
Michele Lee
,
Ted Shackelford
and
Kevin Dobson
- sat down with hosts Mark Steines and Cristina Ferrare to discuss life after the cul-de-sac, while also taking time to celebrate Mills' birthday.