All My Children

ALL THINGS RELATED
Daytime soap opera airing on Weekdays on ABC. Weeknights on SOAPnet.
Monday, December 30, 2013 12:45 PM EDT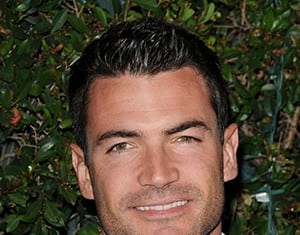 As we previously reported, former "All My Children" star Aiden Turner (Aidan Devane) was arrested in November for attacking his girlfriend, and the actor has now officially been charged with four counts of domestic violence!
Sunday, December 29, 2013 9:50 PM EDT
From re-runs of soap classics "Dallas," "Dynasty," "Another World," "Port Charles," and "Falcon Crest," to the launches of original series "SoapCenter," "Soap Talk" and "General Hospital: Night Shift," SOAPnet was defined as the "new way to watch soaps" for much of its near 14-year run. With just 2 days left before SOAPnet is no more, we thought it would be a great opportunity to look back at the inaugural year of a network that gave diehard soap fans their own platform to shout with glee through the death of a network that outlived its purpose.
Friday, December 27, 2013 9:21 PM EDT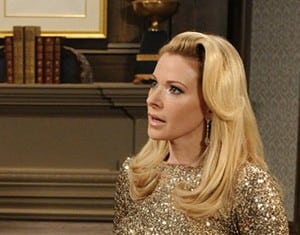 Former "All My Children" star Cady McClain (ex-Dixie Cooney) announced recently that her short film, "Flip Fantasia," has been accepted into the 9th Annual Macon Film Festival, which will be held from February 27 - March 2, 2014 and will take place at the Cox Capitol Theatre, The Douglass Theatre and The 567 Center for Renewal in downtown Macon, GA. Describing the film she wrote, produced and directed on her website, McClain says, "I made this as a labor of love right out of my heart." She adds, "It's a love song to NYC, to my wild youth, to crazy people I have known that changed my life, to being raw, to innocence, to friendship, to true hearts, to broken hearts, and to the pain of having to deal with the hardest parts of life when you are very, very young… as I did."
Thursday, December 26, 2013 1:31 PM EDT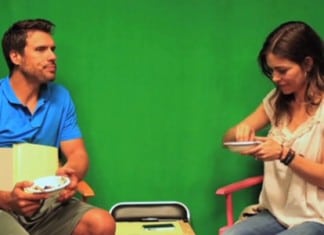 Wanna see something guaranteed to make you giggle? Then you won't want to miss the "The Young and the Restless'" Joshua Morrow (Nicholas Newman) in his new gig as a talk show host! The actor has teamed up with "Y&R" production staffer Greg Edwards to create a humorous show titled "Soaps and Other Stuff," which features "Y&R" stars answering ridiculous questions, playing silly games and being subjected to a multitude of other antics all dreamed up and acted out by Morrow himself as "host."
Tuesday, December 24, 2013 6:20 PM EDT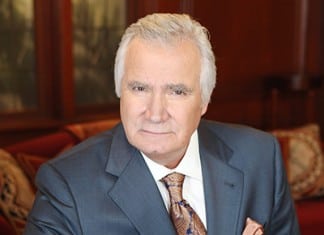 Multiple Emmy-nominee Thorsten Kaye won the hearts of soap opera audiences with his strong portrayal of "All My Children's" Zach Slater, "One Life to Live's" Patrick Thornhart and "Port Charles'" Ian Thornhart, but can the actor strike gold again as Ronn Moss' replacement in the role of "The Bold and the Beautiful's" Ridge Forrester? It won't be the first time an actor has walked into the shoes of a major character whose previous portrayer is very much loved in the role, but then again, these aren't just any old shoes to fill! Soap Opera Network caught up with Ridge's onscreen dad, John McCook (Eric Forrester), who's not only been working with Kaye as Ridge since day one, but who's also quite familiar with the father/son dynamic the two characters have established over the years. Read on to get his take on the bold recasting choice, how he views Kaye's approach to the role and what's in store for Eric and Ridge in the weeks ahead!
Monday, December 23, 2013 2:41 PM EDT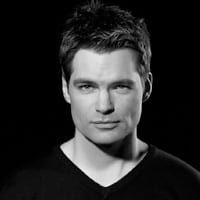 According to Soap Opera Digest, Daniel Cosgrove has joined the cast of NBC's "Days of our Lives" in the newly created role of Aiden. "This is the first time that I've ever played a daytime character that wasn't played by someone else," said the actor to the magazine of his previous roles as Scott Chandler ("All My Children"), Chris Hughes ("As The World Turns") and Bill Lewis ("Guiding Light"), all played by several actors prior to his portrayal.
Saturday, December 21, 2013 7:10 AM EDT
With just 10 days to go before it goes dark for good, one piece of several puzzles surrounding the end of SOAPnet was where some of the shows currently airing on the cable network would land once it said goodbye. In a press release, Pivot announced earlier this week that it has landed the rebroadcast airing rights to "Veronica Mars," which joined the SOAPnet lineup in March 2012. In announcing its agreement with Warner Bros. Television, producers of the series, the network also announced that it has picked up rerun rights to "Buffy the Vampire Slayer," which starred former "All My Children" actress Sarah Michelle Gellar (ex-Kendall Hart), as well. "Mars" starred Kristen Bell in the title role.
Friday, December 20, 2013 4:31 PM EDT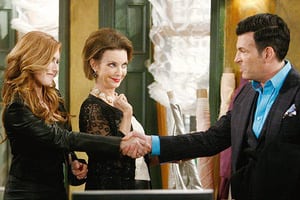 Event planner David Tutera is known for his extraordinary, jaw-dropping parties and weddings for the likes of Jennifer Lopez, Matthew McConaughey, Elton John and "All My Children" star Susan Lucci (ex-Erica Kane), and now he's headed to bring one lucky couple from "The Young and the Restless'" Genoa City his help in creating a magical, dream wedding!
Friday, December 20, 2013 4:20 PM EDT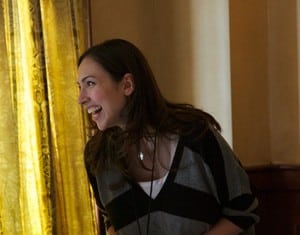 "All My Children's" Eden Riegel (ex-Bianca Montgomery) and husband Andrew Miller welcomed the newest addition to the family early this morning. The actress, who tweeted a picture from her hospital bed, gave birth to son Henry Isaac Miller at 9:23 AM. The baby boy weighed in at 9 pounds, 1 ounce. "We did it! @FYeahJackMiller, you're a big brother!" she said in her tweet directed to her oldest son, Jack Oscar Miller, who was born May 21, 2011.
Friday, December 20, 2013 10:50 AM EDT
As we previously reported, former "All My Children" actress Rebecca Budig (ex-Greenlee Smythe) will be on tonight's episode of the drama series "Blue Bloods."