(SoapOperaNetwork.com) — "General Hospital" Episode Recap – Friday, September 16, 2011.
IT HAPPENED TODAY…
Dante and Sonny throw down.
As Elizabeth and Maxie brainstorm how to escape, Lucky and Spinelli follow separate leads. Kate and Olivia discuss Sonny again – just as Sam and her wedding gowns arrive. Sonny and Kate come face to face.
Luke overhears Lulu and Ethan discussing life since their father disappeared. Dante arrives as Lulu is in a compromising position.
On the Next General Hospital…
Tracy is unaware that Luke is watching her.
Elizabeth and Maxie are separately in danger.
Kate eggs Sonny on.
(SoapOperaNetwork.com) — "One Life to Live" Episode Recap – Friday, September 16, 2011.
IT HAPPENED TODAY…
The Mannings and Delgados are in the aftermath of the funeral. Téa excused herself from the burial and has retreated to the church. There, she comes face-to-face with Todd.
Meanwhile, Jack admits to Danielle that he told the cops Todd was the one who knocked him out. Danielle doesn't want to believe Jack. Elsewhere in a town, a new mayor forces the LPD to make an arrest in the Victor Lord case. At EOD, Todd reaches out to Jack at Victor's grave… just as two officers arrive on the scene.
Destiny explains to Shaun that she went to visit Greg at Statesville. Shaun is proud of Destiny for making the first step toward forgiving him. Destiny admits that the real reason she went to see Greg was to give him Matthew's medical chart. She soon tells Shaun about Greg's hopeful prognosis.
Kim and Echo try to strike up a bargain for Rex's missing gun. It's not long before they both realize they are former mistresses of Clint Buchanan. Kim agrees to give Echo the gun for a price. Meanwhile, Rex has overheard Clint on the phone with a hospital in Kentucky. Once he learns about Kim's sick friend, Rex wonders if Gigi is trying to tell him something about the mysterious patient. He agrees to help Clint track down information about Kim's friend. At EOD, Echo urges Rex to return the Buchanan family fortune to Clint.
On the Next One Life to Live…
Todd needs a lawyer.
Brody proposes to Natalie.
Cutter threatens Kim.
(SoapOperaNetwork.com) — "All My Children" Episode Recap – Friday, September 16, 2011.
IT HAPPENED TODAY…
Angie is disappointed when the flash of light fades back into darkness. Angie defends David to Jesse. Jesse reels as an emotional Angie describes what she's feeling after losing the child they loved. The emotional darkness over the Hubbard's is broken when Angie once again sees a flash of light. This time the flash becomes a clear image of her tearful husband's face. 
David is overjoyed to learn Cara is carrying his child. Cara explains to David that the child she is carrying is her child to raise not his. She elaborates to David that thinks he's a decent human being and she doesn't want to keep him from their child. David is thankful to Cara for not believing he's the monster so many others believe he is.
Dixie explains to an unconvinced JR that she thinks the woman who she shared a room with while recovering was Babe. She explains that she thinks David may have been responsible for her death in an extreme effort to protect Babe from JR and then the tornado hit. After remember David's actions following Babe's death, JR confronts David and demands he reveal if he saved Babe. David tells JR there is no way he'd ever let him get his hands on Babe again. David tells Griffin he has to take care of the two patients now since he can't and passes the shocked doctor a list of their names.  JR witnesses the exchange from a distance and takes action.
Kendall becomes agitated when Zach chooses to plop in front of the television with his Red Wings gear instead of spending some quality time getting reacquainted with his wife. Zach presses Kendall to enjoy the game with him. After wrangling his upset wife, Zach reveals the hockey season hasn't started and suprises a deeply affected Kendall with a video he made of the Slater family. Kendall places a new wedding band on Zach's finger replacing the one that was lost after the explosion.
Jack leaves Brooke and Erica alone to get reacquainted and its just like old times. Both women admit they've missed each other.
On the Next All My Children…
"All My Children" celebrates the rich history and legacy of Pine Valley's favorite families including the Kane family, the Hubbard family, the Martin family and the Chandlers. Special guest appearances include Sarah Michelle Gellar, Eva La Rue, David Canary, Julia Barr, Ray MacDonnell, Lee Meriwether, Justin Bruening and Alexa Havins.
(SoapOperaNetwork.com) — After recently signing four of "One Life to Live's" most prominent cast members, including long-time veteran Erika Slezak (Viki) to continue with the show when it moves to online-only distribution early next year, Prospect Park takes the next step in their commitment to make for a smooth transition for the show. According to Deadline Hollywood, the production company has hired "One Life" Executive Producer Frank Valentini to remain in his current post with the show, along with becoming Vice President of Serial Dramas.
"Frank's successful track record both creatively and producorially with 'One Life to Live' has been stellar and we are honored that he has also agreed to take on more responsibilities at our new network," states Prospect Park executives Jeff Kwatinetz and Rich Frank, whom Valentini will work closely with in his VP capacity to help relauch "OLTL" and sister soap "All My Children" with the company after each leaves ABC.
Serving as "One Life" Executive Producer since 2006, Valentini is known for running a tight ship and helping keep the show regularly under budget. He has also served as producer, director, stage manager, and music composer for the soap. And in 2010 he directed ABC.com's "What If…" series, where characters from "All My Children," "One Life to Live," and "General Hospital" met one another in a series of short webisodes.
Valentini expressed his excitement in remaining with the show, saying "I am thrilled to join the Prospect Park team continuing my role as the Executive Producer of 'One Life to Live.' As we enter this new chapter, I must extend a very big, heartfelt thank you to the show's creator Agnes Nixon who has always been generous with her support of our vision of her creation, ABC for affording me an incomparable experience for the past 26 years at 'One Life to Live' and the fans with their unwavering passion determined not to let their shows go away. The cast and crew is my family and I am very proud to have this opportunity to continue working with this talented and dedicated team. And finally, I must extend a huge thanks to Rich Frank and Jeff Kwatinetz of Prospect Park whose pioneering innovation is giving us more life to live."
With Valentini staying on with "OLTL," fans may be wondering where this leaves the show's current Head Writer Ron Carlvati. After it was announced earlier this year that he would be joining the writing staff of "General Hospital" after "OLTL" finishes its network run, and ABC spokesperson would only tell Soap Opera Network last month that plans for Carlivati's move to "GH" are still in place "as far as [they] know." You may recall it was announced in September 2010 that both Valentini and Carlivati had been signed to new long-term contracts with ABC for two and three years, respectively.
After wrapping production on its television run in November, "One Life to Live" is scheduled to broadcast its final episode on ABC on Friday, January 13, 2012.
(SoapOperaNetwork.com) — A look at what's happening on "One Life to Live" during the week of September 19, 2011.
THIS WEEK ON: ONE LIFE TO LIVE
Cutter freaks out when the gun turns up missing on Monday, September 19. Kim puts the screws to Echo. Rex leaves for Kentucky. Kim tells her friend that now has the key to getting what they want. Kim tries to keep Rex away from the hospital room. Echo considers forging her son's name. Cutter learns Kim now has the gun on Wednesday, September 21. And Kim tries to make a pact with her brother. Elsewhere in Llanview, Baz tries to convince Starr to allow Rick to producer their single. Despite James' objections, Starr finally relents. On Thursday, September 22, Nate and James are there for Dani and Starr, while Ford comforts Jessica. And several Llanview residents dream of hidden hopes, fears, and suspicions on Friday, September 23.
The Inside Story: Suspicious Minds
Thanks to Jack, Todd is placed under arrest on Monday, September 19. Jack visits Victor's grave. Dani tells a troubled Téa of Jack's claim. Todd is placed in a cell next to Irene, where she makes a surprising admission to him. John thinks Jack is lying. Bo stands up for Rex when John questions his motives for wanting Victor dead. Shane asks Jack how it feels to lose someone you care about and realizes he isn't telling the truth.  Dani surprises Todd with a visit on Wednesday, September 21, but he asks her to leave when Irene tries to bond with her granddaughter. Irene tries to cut a deal with her son. Tomas tells Téa he's sorry for missing Victor's funeral. Téa is suspicious of Jack's story. Irene is cagey when John questions her. Starr learns of her father's arrest. Blair takes Jack's side. Téa isn't pleased to learn of Dani's visit to Todd's jail cell. By Friday, September 23, Blair comes up with a plan to get the truth out Jack. Téa makes an interesting discovery while searching Victor's belongings. Jack stands by his story. And Todd has an unexpected visitor.
A Closer Look: He Loves Me, He Loves Me Not
On Monday, September 19, Brody seems relieved following Todd's arrest, and shares a warm moment with Natalie and Liam. Brody asks Natalie to marry him. Natalie makes something clear to Brody, and gives him her answer. Roxy presses John about Todd's arrest. When he refuses to open up, she questions him about his feelings for Natalie, but doesn't believe what he tells her on Thursday, September 22. Natalie shares the news with Rex. Jessica gives Brody back something that belongs to him. Brody tells Jessica he asked Natalie to marry him. Natalie has a change of heart. On Friday, September 23, Bo gives John some food for thought. And Natalie has a dream about the paternity test results, which she decides to talk over with John.
OLTL ALERTS: WEEK OF SEPTEMBER 26, 2011

Tina heads back to Llanview on family business.
Natalie and Jessica have a huge confrontation.
Todd asks Starr to help him do something illegal.
Clint is surprised with a visit from Cord.
Irene puts her deadly plan in motion.
(SoapOperaNetwork.com) — At least one "One Life to Live" cast member may not be making the transition with the show when it moves to online-only distribution with Prospect Park early next year. Josh Kelly (Cutter Wentworth) has been tapped to play one of the leads in a new MTV pilot "Dumb Girls," a new comedy series from "Awkward" producer Lauren Iungerich.
According to Deadline Hollywood, Kelly will be part of an ensemble cast which will also feature Christine Evangelista  of "The Joneses,"  Xosha Roquemore, and Nico Evers Swindell, who played Prince William in film "William & Kate." The show will be produced by MTV and will focus on a group of twentysomethings. Iungerich is the executive producer for the pilot, and work alongside Robyn Meisinger and Kim Fleary. Production is slated to begin next month.
Deadline also reports that Kelly, who joined the cast of "One Life" on December 29, 2010, "has not been approached yet about continuing on the show when it moves online, though that is considered likely." "OLTL" wraps production on its television run in November, and will air its final ABC episode on January 13, 2012. It is expected to resume online with Prospect Park the following week.
(SoapOperaNetwork.com) —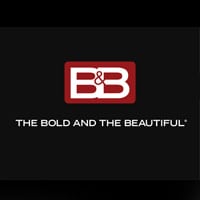 Numbers are based on Live+Same Day ratings
(Compared to Last Week/Compared to Last Year)
NOTE: Please do not copy and paste the entire ratings.  Thank you.
NOTE: B&B and Y&R did not air on Monday and Friday due to US Open Tennis.  All soaps did not air on Monday.
Total Viewers
1. Y&R 4,631,000 (+206,000/-486,000)
2. B&B 2,991,000 (+264,000/-260,000)
3. OLTL 2,816,000 (+92,000/+359,000)
4. AMC 2,703,000 (+223,000/+235,000)
5. GH 2,495,000 (+9,000/-247,000)
6. DAYS 2,357,000 (-6,000/-137,000)
Households
1. Y&R 3.4/11 (+.1/-.1)
2. B&B 2.2/7 (+.1/-.1)
3. OLTL 2.1/7 (+.1/+.3)
4. AMC 2.0/7 (+.2/+.1)
5. GH 1.9/6 (+.1/-.1)
6. DAYS 1.8/6 (same/same)
Women 18-49 Viewers
1. Y&R 916,000 (+85,000/-192,000)
2. GH 729,000 (+1,000/-237,000)
3. OLTL 690,000 (-32,000/-24,000)
4. DAYS 571,000 (-73,000/-135,000)
5. AMC 557,000 (-36,000/-42,000)
6. B&B 552,000 (+20,000/-159,000)
Women 18-49 Rating
1. Y&R 1.4/10 (+.1/-.3)
2. GH 1.1/7 (same/-.4)
2. OLTL 1.1/7 (same/same)
4. B&B 0.9/6 (+.1/-.2)
4. AMC 0.9/6 (same/same)
4. DAYS 0.9/6 (-.1/-.2) <—– ties low rating
Girls 12-17 Viewers
1. Y&R 58,000 (-12,000/+10,000)
2. OLTL 37,000 (-33,000/-9,000)
3. DAYS 20,000 (+1,000/+3,000)
4. B&B 19,000 (-17,000/-5,000)
5. GH 15,000 (-22,000/-35,000)
6. AMC 13,000 (-15,000/-14,000)
Women 18-34 Rating
1. Y&R 0.7/5 (+.1/-.3)
1. OLTL 0.7/4 (same/same)
3. AMC 0.6/4 (same/+.1)
3. GH 0.6/4 (same/-.4)
3. DAYS 0.6/4 (same/-.2)
6. B&B 0.4/3 (+.1/-.3)
Men 18+ Viewers
1. Y&R 1,011,000 (-34,000/-174,000)
2. B&B 651,000 (+74,000/-68,000)
3. OLTL 589,000 (+91,000/+145,000)
4. AMC 583,000 (+111,000/+84,000)
5. DAYS 531,000 (+19,000/-18,000)
6. GH 462,000 (+46,000/-33,000)
————————————-
Day-To-Day Ratings – HH/Total Viewers
AMC
Monday:
Tuesday: 2.1/2,691,000
Wednesday: 1.9/2,643,000
Thursday: 2.0/2,594,000
Friday: 2.1/2,885,000
B&B
Monday:
Tuesday: 2.2/2,965,000
Wednesday: 2.3/3,072,000
Thursday: 2.2/2,936,000
Friday:
DAYS
Monday:
Tuesday: 1.7/2,305,000
Wednesday: 1.7/2,312,000
Thursday: 1.7/2,250,000
Friday: 1.9/2,561,000
GH
Monday:
Tuesday: 2.1/2,623,000
Wednesday: 2.0/2,551,000
Thursday: 1.8/2,309,000
Friday: 1.9/2,495,000
OLTL
Monday:
Tuesday: 2.1/2,694,000
Wednesday: 2.1/3,022,000
Thursday: 2.0/2,776,000
Friday: 2.0/2,771,000
Y&R
Monday:
Tuesday: 3.7/5,021,000
Wednesday: 3.3/4,519,000
Thursday: 3.2/4,353,000
Friday:
————————————-
For the SEASON September 20, 2010 through September 11, 2011
Households
1. Y&R 3.6
2. B&B 2.2
3. GH 2.1
4. DAYS 2.0
4. OLTL 2.0
6. AMC 1.9
Women 18-49 Rating
1. Y&R 1.6
2. GH 1.4
3. DAYS 1.2
4. OLTL 1.1
5. B&B 0.9
5. AMC 0.9
(SoapOperaNetwork.com) — "One Life to Live" Episode Recap – Thursday, September 15, 2011.
IT HAPPENED TODAY…
Téa can't get dressed but Blair pulls her together and helps her get ready. At the church, James helps Sam cope and Starr admires him. Meanwhile Jack calls the LPD to find out if Todd has been arrested. Shaun hears him. He pulls Dani aside and tries to get her on his side about Todd. Jessica helps with Sam. Téa sees a man in a suit looking at Victor's picture and believes it is him.
Rex tells Echo about the Gigi sighting and the messages she gave Delphina. Echo wonders if the message from Gigi means that Rex should try to forge a relationship with Clint.
Viki hears Clint on the phone making an inquiry about Kim's hospitalized friend and Viki is concerned that he is getting involved in illegal business for Kim. But mostly she doesn't want him to get hurt. They share a close moment. Clint calls the hospital again but is interrupted.
Roxy showing up at Cutter's room demanding he give her Morris. Kim hides in the bathroom and Roxy tries to persuade Cutter to give her the porcupine, but Cutter holds out. Kim thinks Cutter should blackmail Rex but he is trying to keep his promise to Aubrey. Kim tries to get him to drop that idea but he won't. He goes and Kim breaks into his room. Echo shows up.
On the Next One Life to Live…
Someone is arrested for Victor's murder.
Destiny admits she talked to Greg.
Echo urges Rex to give Clint back his money.
(SoapOperaNetwork.com) — "General Hospital" Episode Recap – Thursday, September 15, 2011.
IT HAPPENED TODAY…
Johnny pays Kristina a visit, and Sonny loses it when Kristina sends her father away.
Spinelli visits a recovering Jason with news of Luzetta's and the engagement ring! Later, Jason asks Spinelli an important question.
Patrick and Matt discuss surgery and have a negative run-in with Anthony.
Carly stumbles in on Shawn, just out of the shower.
Kate and Olivia discuss their Falconeri past and Sonny Corinthos. Will Sonny and Kate cross paths again?  
 
On the Next General Hospital…
Sam's wedding gown arrives.
Sonny and Kate come face to face.
Lulu and Ethan discuss their missing father.
(SoapOperaNetwork.com) — "All My Children" Episode Recap – Thursday, September 15, 2011.
IT HAPPENED TODAY…
Liza reaches out to a self-loathing Jesse at Ellie's grave. She tells him that if Maya isn't ready to be a mother to Lucy she'll encourage her to take a second look at her decision. Tad advises Jesse not to give up on Angie. Jesse assures Tad he won't. Frankie and Randi run into Lucy and Maya at Krystal's. Liza finds Maya struggling with taking care of Lucy while attending school and working. Maya drops out of school. Frankie picks Angie up from the station and takes her back to the loft. Angie is shocked as she begins to literally see light again.
Angie reaches out to David on an emotional level and pleads with him to be the good man she knows he is under all the pain and scars. She tells him to stop playing God for fun and reveal who else he has saved because it's the right thing to do. David is affected. Cara and Griffin discuss her relationship with David. Cara reveals she's pregnant with David's baby and has every intention of keeping the child. Griffin advises Cara not to tell David about this development. Cara visits David in jail to say goodbye … and reveals that she is pregnant with his child.
Madison asks Scott for a second chance. The former lovers reunite.
Tad and Dixie enjoy being together again.
Colby asks JR for help in going through their father's belongings. JR takes out a gun from Adam's collection. Colby once again calls Adam for help with JR. JR manipulates Dixie. Dixie allows JR to see AJ without supervision. AJ reveals to Dixie that JR has plans to take him out of town. Dixie confronts JR and tells him he's not going anywhere with or without AJ. She reveals to her son that Baby may be alive.  Colby reveals to Scott that Adam is returning to Pine Valley soon.
On the Next All My Children…
Zach surprises Kendall.
Julia Barr returns as Brooke English.