Monday, April 21, 2014 3:05 PM EDT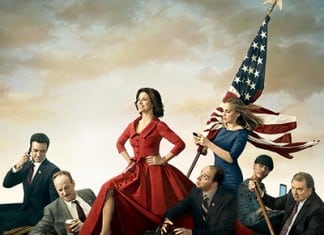 After just three episodes, HBO has renewed its critically acclaimed comedy series "Silicon Valley" and "Veep" for a second and fourth season, respectively, it was announced today by Michael Lombardo, president, HBO Programming. The renewals follow the recent two-season renewal of "Game of Thrones."
Thursday, April 17, 2014 1:49 PM EDT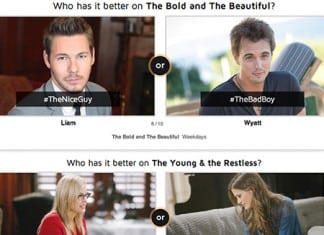 In CBS' newest comedy hit, "Friends with Better Lives," a group of friends who are either married, divorced, newly engaged or single, secretly question who has it better? With that in mind, on its official website for the series, CBS asks fans to answer that very question in relation to several of its popular series and its characters, including "The Young and the Restless" and "The Bold and the Beautiful."
Thursday, April 17, 2014 12:01 PM EDT
Greg Vaughan (Eric Brady, "Days of our Lives"), 40, and wife, model Touriya Haoud, 36, have decided to separate after nine years and three kids together - Jathan James, 6, Cavan Thomas, 4, and Landan Reid, 2.
Monday, April 14, 2014 8:12 PM EDT
Rumors had been swirling all weekend and now Soap Opera Digest is reporting that former "All My Children" actor, and "The Price is Right" male model, Robert Scott Wilson (ex-Pete Cortlandt) has joined the cast of NBC's "Days of our Lives" as a recast Ben Rogers. He replaces daytime newcomer Justin Gaston, who in real-life is married to "The Young and the Restless'" Melissa Ordway (Abby Newman).
Monday, April 14, 2014 7:09 PM EDT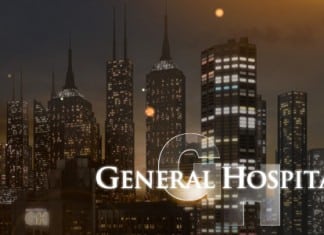 In remembrance of the Boston Marathon bombings that took place one year ago, a portion of the east coast broadcast of ABC's "General Hospital" will be preempted on Tuesday, April 15, a representative for the network informs Soap Opera Network. ABC News will cut into the broadcast from approximately 2:35 PM to 2:55 PM, EST.
Tuesday, April 8, 2014 11:31 PM EDT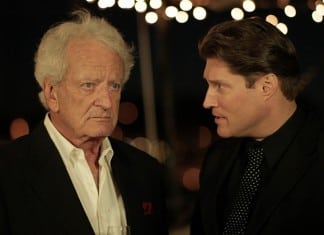 Soap Opera Network has learned exclusively that veteran soap stars Ronn Moss, Sean Kanan, Judi Evans and Patrika Darbo have joined the cast of LANY Entertainment's "The Bay: The Series," which premieres Chapter 12 on Thursday, May 1 with episodes running a bit longer in length than they had in prior chapters (episodes will now run between 17-20 minutes, typical for a weekly 1/2 hour series excluding commercials).
Sunday, April 6, 2014 2:01 PM EDT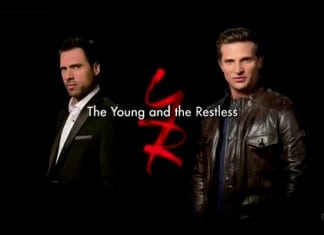 As previously reported, "The Young and the Restless'" Joshua Morrow (Nicholas Newman) and Steve Burton (Dylan McAvoy) are this years Social Media Reports for the annual Academy of Country Music Awards, airing live tonight at 8:00 PM, ET/7:00 PM, CT on CBS. All week and leading up to and after tonight's broadcast, the actors are sharing behind the scenes videos and images along with a handful of interviews with several country music superstars.
Saturday, April 5, 2014 6:28 PM EDT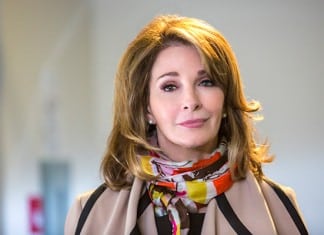 As previously reported, "Days of our Lives" actress Deidre Hall (Marlena Evans) will be co-starring in the new Hallmark Channel original movie "Lucky in Love," premiering tonight at 9:00 PM, ET/8:00 PM, CT. The TV movie stars Jessica Szohr ("Gossip Girl," "The Internship") as Mira Simon, a young professional whose April Fool's Day pranks actually come true and change the course of her life. Hall portray's Erin Billings, Mira's boss and the CEO of Your Page, a one stop shop social media network that encompasses all social media needs (think an all-in-one Twitter/Facebook website) for its users. Also featured is Benjamin Hollingsworth ("The Tomorrow People") as Mira's friend Jonah.
Friday, April 4, 2014 9:33 PM EDT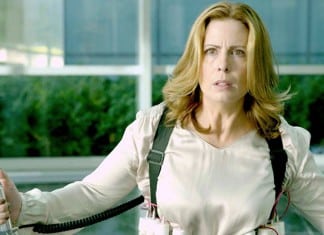 From being confused with "All My Children's" Susan Lucci (ex-Erica Kane) to herself jokingly confusing co-star Dermot Mulroney with Dylan McDermott, former "As The World Turns" actress Martha Byrne (ex-Lily Snyder) took part in a Funny or Die spoof interview intended to promote her upcoming appearance on NBC's "Crisis," which tells the shocking fictional story of an ambushed Washington D.C. school bus carrying some of the nation's most important people's children. Byrne will play the recurring role of Marie Wirth, a mother of one of the kidnapped children, beginning with the Sunday, April 6 episode.
Friday, April 4, 2014 9:03 PM EDT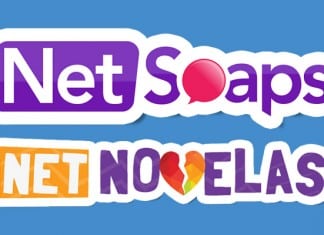 While Prospect Park's The OnLine Network (TOLN) failed to re-launch "All My Children" and "One Life to Live" to a brand new audience via the internet last year, Corday Productions, which produces NBC's "Days of our Lives," has joined with All Screens Media, an international interactive digital media company founded by former Comcast digital media executive Peter Heumiller, to form a new online network dedicated to the soap opera and telenovela format. Per Variety, the production entities have joined together to form NetSoaps Net Novelas LLC (NSNN), which will strive to develop domestic (Net Soaps) and international (Net Novelas) online soap operas for a new generation of soap fans. Net Soaps will be geared toward American and English speaking audiences while Net Novelas will be targeted toward Latin American and Brazilian audiences.
Thursday, April 3, 2014 2:38 PM EDT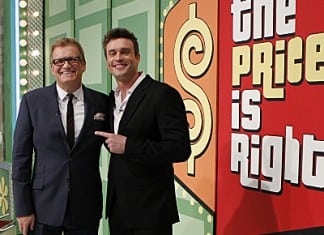 During first quarter 2014, CBS' full daytime lineup was up 13% compared to first quarter 2013, per Nielsen Media Research data. Additionally, "The Talk" and "Let's Make a Deal" delivered their largest-ever first quarter in total viewers and key women. Meanwhile, "The Young and the Restless" and "The Bold and the Beautiful" delivered their largest audiences since first quarter 2008, with "Y&R" averaging 5.51 million viewers, up 11% from last year, and "B&B" averaging 4.02 million viewers, up 10% from last year. "The Price is Right" was also attracted its best numbers since 2004 and 2005, respectively.
Tuesday, April 1, 2014 2:46 PM EDT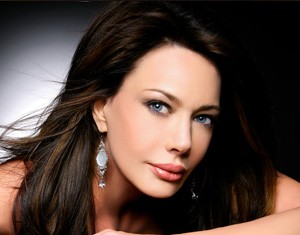 Soap Opera Digest is reporting that CBS' "The Bold and the Beautiful" will once again welcome Hunter Tylo back to its canvas as the storyline of Aly (Ashlyn Pearce) dealing with the death of her mother, Darla (Schae Harrison), continues to play out on screen and kicks into high gear particularly during May Sweeps. Per the publication, citing a show spokesperson, Tylo is expected to re-appear as Taylor Hayes Forrester beginning Friday, April 25.
Monday, March 31, 2014 3:26 PM EDT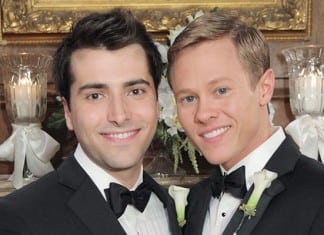 Beginning Tuesday, April 1 and continuing through Thursday, April 3, NBC's "Days of our Lives" will present daytime's first gay male wedding as Will Horton (Guy Wilson) and Sonny Kiriakis (Freddie Smith) exchange wedding vows in front of friends and family. In honor of the special event, the soap has released a video preview of the wedding, which shows both grooms being walked down the aisle by their loving mothers - Will is walked down the aisle by Sami (Alison Sweeney) and Sonny is walked down by Adrienne (Judi Evans) - while their father's proudly look on. The wedding will be presided over by Will's grandmother, Dr. Marlena Evans (Deidre Hall).