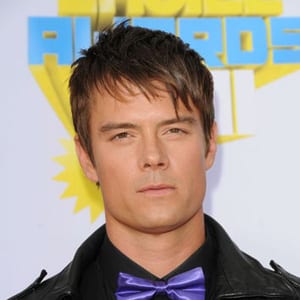 Former 'AMC' Star Josh Duhamel and Fergie Expecting First Child!
Just a short time ago, singer Fergie (real name Stacy Ferguson) announced on Twitter that she and husband Josh Duhamel (ex-Leo du Pres, "All My Children") are expecting their first child. The multi Grammy Award winner tweeted an instagram photo of herself and Duhamel with the caption "Josh & Me & BABY makes three!!! #mylovelybabybump"
The couple were wed in Malibu in January 2009. In May 2011, Fergie told HollyScoop "Not right this second," when asked if she'd be starting a family shortly after announcing her decision to take a break from the Black Eyed Peas. Duhamel previously told People Magazine, "We'll go there at some point."
Congrats to them both!