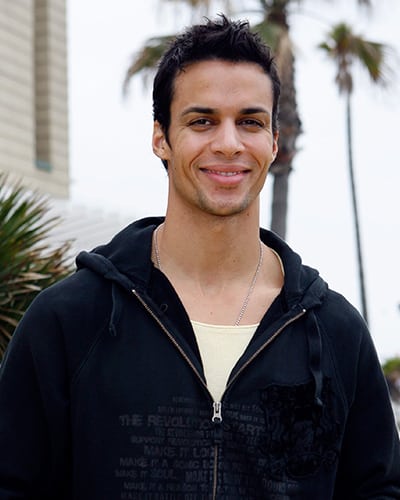 You asked, and we answered! Following Soap Opera Network's report that former "Days of our Lives" star Matt Cedeno (ex-Brandon Walker) would be appearing on an upcoming episode of ABC Family's "Baby Daddy," your enthusiasm was so great, we reached out to the star to see if he'd spill additional details about his appearance. And guess what? Not only was he more than happy to discuss his sitcom role (which airs Wednesday, October 22), he also opened up about starring in 50 Cent's drama series, "Powers," his reaction to Alison Sweeney's departure as "DAYS'" Sami and much more!
Anyone who's followed Cedeno's career since he left "Days of our Lives" in 2005 knows that the actor is just as comfortable playing comedy as he is playing drama. In fact, with stints on shows like "Desperate Housewives" and "Devious Maids," as well as "Melissa & Joey," "It's Always Sunny In Philadelphia," and "Anger Management," it's clear that he's talented in both. But of the two, he says he definitely prefers comedy. "There are elements of both that I enjoy, but since leaving the soap, I've leaned more towards comedy than drama," he tells SON, adding that his latest role as "Baby Daddy's" philandering bad boy, Javier, was an absolute blast. "He was so fun to play — world traveled, a ladies man, man of mystery type. That describes him to a T. And there's a range of tricks that you can make [as an actor], because he's not a subtle guy. He's kind of out there, and that gives you a lot of freedom."
Though "Baby Daddy" isn't his first ride on the comedy merry-go-round, Cedeno admits that his first day was a bit nerve-wracking. "On your first day of a new job, you have a table read, and sitcom table reads can be particularly intimidating," he shares. "The room is full of people who are funny, and that show in particular has a very talented cast. This is their fourth season, and… they've hit their stride. So it was intimidating coming in, as the new kid on the block, but they were very welcoming."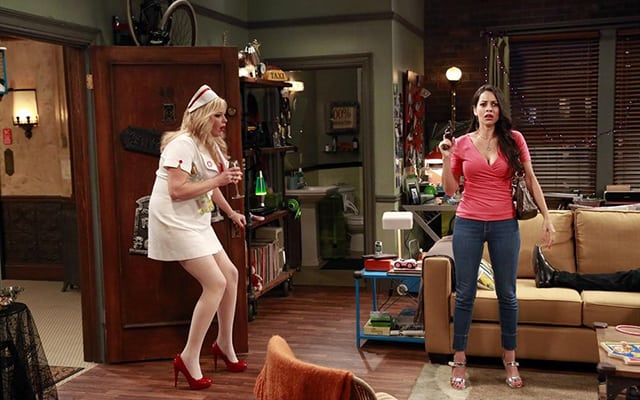 The Washington native shared most of his scenes with Melissa Peterman, who plays Bonnie (pictured, left) — the woman whom Cedeno's Javier toys with in the Halloween episode. "Melissa was probably one of the more generous actresses I've worked with," he raves of his co-star. "She's super cool, very helpful, down-to-earth, and she's super funny. Her background is comedy, so there was always a different element of surprise. You never really know what she's going to say, and it would always wind up being really freaking funny. It was a great experience working with her."
Speaking of fabulous women to work with, Cedeno reveals that he was quite shocked to hear that Alison Sweeney is leaving "DAYS" after two decades of playing Sami Brady. "Part of me was like, 'Wow, it was a long time. She had quite a run there.' But another part of me thinks it doesn't mean that it's permanent," he muses. "After a couple of years go by and the show is still around, she may come back. So probably, in my best forecast, you haven't seen the last of Sami."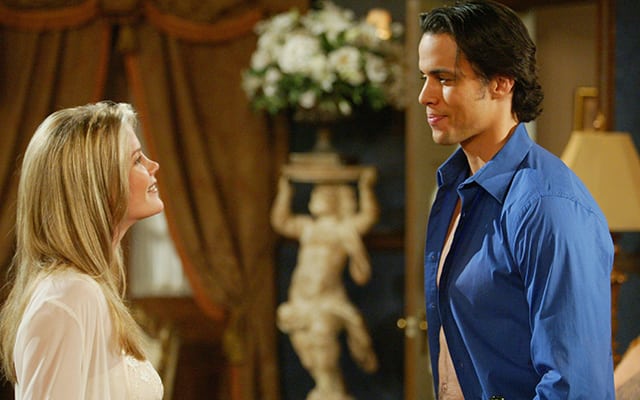 Though fairly far removed from his soap opera days, Cedeno says that he's still occasionally in contact with a few of his former co-stars, including Eric Martsolf (Brady Black). "He's the only one I'm still in regular communication with, but Ari Zucker [Nicole Walker], I ran into her at the farmer's market a couple of weeks ago, and we caught up."
As for whether or not he's considering returning to "DAYS" or daytime in general, he says it's unlikely. "The question always comes up, and I think I'd prefer it to be recurring if I ever did return," he says. "I had a lot of fun, and it was a great gig, so never say never! But it's definitely not where I'm headed at the moment."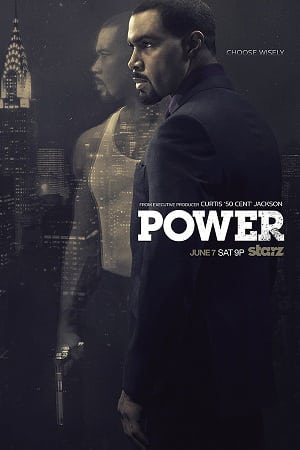 In fact, his next role is even more dramatic than a soap role, if you can believe it! "I just started a new series, a show called 'Power,' and it's with 50 Cent. It's a recurring character, and he's way different, a departure from the norm. Not that I have a norm, but I haven't played the lead drug dealer in a drama before. A gang banging drug dealer!" he says with a laugh.
The Starz series, which also features former "All My Children" actress Debbie Morgan (ex-Angie Hubbard), follows James "Ghost" St. Patrick (Omari Hardwick), a wealthy New York night club owner who has it all but lives a double life as a drug kingpin. "It's actually really fun," Cedeno says of the series and his role. "It's one of the favorites that I've done. [I play] a really dynamic character."
Watch for Cedeno in Season Two of "Power," and don't forget to tune into his "Baby Daddy" episode, which airs on ABC Family tomorrow, Wednesday, October 22, at 8:30PM ET/PT!