Monthly Archives: January 2013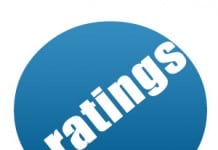 Ratings Report for the Week of December 24-28, 2012
On today's edition of "The Talk," former "General Hospital" star Steve Burton (ex-Jason Morgan) confirmed, what Soap Opera Network had been hearing for the past several months, that he is joining CBS' "The Young and the Restless." The actor begins filming tomorrow, January 8. He first airs on Tuesday, January 29. He will portray the contract role of Dylan McAvoy, a rugged ex-soldier with a secret upon arriving in Genoa City.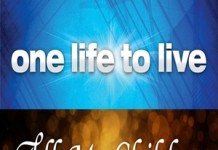 In a press release issued just a short time ago, Prospect Park has confirmed plans to move forward with "All My Children" and "One Life to Live" online. The company states that Agnes Nixon, who created both series, has been working as a consultant on the project. They confirm that they have signed deals with the DGA and SAG-AFTRA, but nothing in regards to the WGA. Jennifer Pepperman has been hired on as Executive Producer of "OLTL," Ginger Smith is EP of "AMC."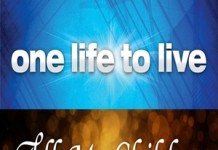 With Lindsay Hartley, Vincent Irizarry, Debbi Morgan and Darnell Williams now all said to have been confirmed in joining the cast of an online version of "All My Children" later this year, and actress Alicia Minshew revealing she has been approached by Prospect Park, which plans to re-reboot the series later this year after a failed attempt back in 2011, it's only a matter of time before we learn who else will or will not be following the soap online.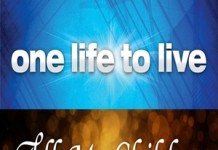 Although news of Prospect Park once again being interested in reviving "All My Children" and "One Life to Live" for the web seems to have been universally accepted, many soap fans have remained a little doubtful on the matter to a certain extent. Former "One Life to Live" and "Dirty Soap" star Farah Fath seems to share in that doubtfulness. The actress began a series of tweets just a short time ago that led into discussion of the company and its online plans. Note: The actress admits to have been tweeting while drinking Heineken, so if you find yourself easily offended. Please stop reading now.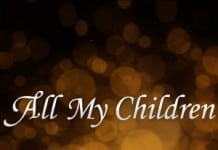 In a posting on her Twitter page just a short time ago, former "All My Children" star Alicia Minshew revealed that she has been approached by Prospect Park to return to the soap in the role of Kendall Hart. "I'm so happy for all of you getting your 'AMC' and 'OLTL' shows back!" Minshew commented. "Many of you have asked me-Yes I have been approached. No news yet!"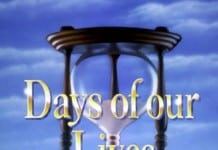 2013 began as a pivotal year for NBC's "Days of our Lives" as the 47-year old soap was only renewed by the network through September 2013. According to sources, March is the deadline period for Corday Productions and Sony Pictures Television to come to an agreement with NBC that would allow the drama series to remain on the air beyond September. With fans in fear of recent ratings trends and decisions made by other broadcast networks in the past couple of years, it appeared the town of Salem and their future may have been in doubt. Thankfully, NBC Entertainment Chairman Robert Greenblatt is the one man of authority that can put fan fears to rest and he may have just done that earlier today.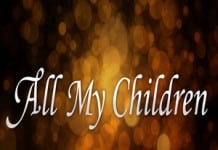 Debbi Morgan, who on Saturday, January 5 announced she was returning to "All My Children" when it moves to the web later this year via Prospect Park, may have let the cat of the bag for one of her co-stars after responding to numerous tweets from excited fans. In response to Tweeter @irishbangers, Morgan said, "It's just terrific news, isn't it?! Darnell is definitely on board, and I think Mike as well, but not quite sure yet..." For those wondering, Morgan is referring to Darnell Williams, who portrayed onscreen love interest Jesse Hubbard and Michael E. Knight, who portrayed the Hubbard family friend Tad Martin on the soap.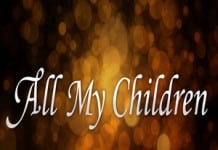 When news of Prospect Park first came to light in 2011, Debbi Morgan decided to move on from Pine Valley and "All My Children" and head on over to Genoa City and "The Young and the Restless" instead. Now it appears the actress has decided to return to the drama series in the role of Dr. Angela Hubbard as it transitions to the web sometime this year. In a posting on her Twitter page, the actress said, "Ok, I can finally announce how thrilled I am 2 B on board w/the "All My Children" re-boot & Prospect Park! Agnes Nixon, you're my HERO!!!"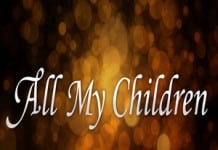 Had "All My Children" remained on the air beyond its final September 23, 2011 episode, cast/crew and fans all around the world would have been celebrating the daytime soaps 43rd anniversary today, January 5, as the drama series debuted on this day in 1970.