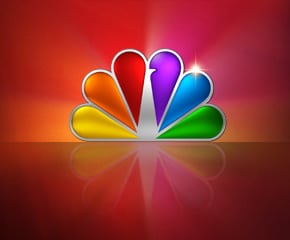 2013 began as a pivotal year for NBC's "Days of our Lives" as the 47-year old soap was only renewed by the network through September 2013. According to sources, March is the deadline period for Corday Productions and Sony Pictures Television to come to an agreement with NBC that would allow the drama series to remain on the air beyond September. With fans in fear of recent ratings trends and decisions made by other broadcast networks in the past couple of years, it appeared the town of Salem and their future may have been in doubt. Thankfully, NBC Entertainment Chairman Robert Greenblatt is the one man of authority that can put fan fears to rest and he may have just done that earlier today.
According to TV Line, Greenblatt addressed the future of the drama series while speaking with reporters today, January  6, at the Television Critics Association Winter Press Tour in Pasadena, CA. "I think 'DAYS' is going to stick around," said Greenblatt. He added, "I don't know that I'm at liberty to say that officially yet, but it's not going anywhere."
"Days of our Lives" has been the glue of NBC's daytime lineup that also includes "The Today Show 2" and "The Today Show 3," since "Passions" went off the air in 2007. If NBC opted to cancel the soap, it would be the first time in quite some time that a broadcast network no longer programmed the daypart with a daily dramatic serial. "DAYS" premiered on November 8, 1965.