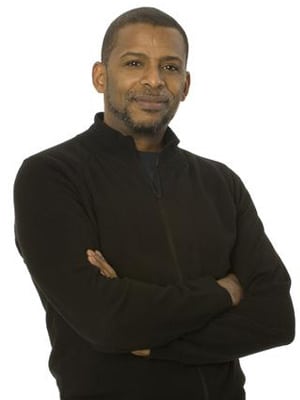 Debbi Morgan, who on Saturday, January 5 announced she was returning to "All My Children" when it moves to the web later this year via Prospect Park, may have let the cat of the bag for one of her co-stars after responding to numerous tweets from excited fans. In response to Tweeter @irishbangers, Morgan said, "It's just terrific news, isn't it?! Darnell is definitely on board, and I think Mike as well, but not quite sure yet…" For those wondering, Morgan is referring to Darnell Williams, who portrayed onscreen love interest Jesse Hubbard and Michael E. Knight, who portrayed Hubbard family friend Tad Martin on the soap.
While Knight doesn't seem to have been confirmed just yet, Morgan did follow up her tweet regarding Williams when she said, "Well Darnell is definitely on board as well, sure you'll hear about many others as soon as next week!" in response to tweeter @cindy_t56. She also said, "LMAO!!! That's what Darnell and me were doing this afternoon!" in response to @deltagirl98 who said, "SCREAMING ova here!" after learning Morgan had announced her return to Pine Valley.
Based on Morgan's tweet it looks like we'll be hearing from many former "AMC'ers" in the upcoming week as we learn who plans to re-join the drama series as it transitions itself to the web and who has opted not to. Stay tuned!