Monthly Archives: January 2013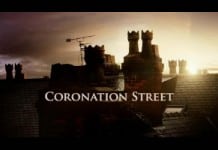 The world's longest-running current soap opera, ITV's "Coronation Street," is finally heading to America, Soap Opera Network has learned. The program, which began broadcasting on December 9, 1960, will begin airing recent episodes via Hulu and Hulu Plus effective tomorrow, January 15 at 6:00 AM EST. Fans will have access to eleven episodes from the current season plus two "Christmas Special" bonus episodes - packed full of weddings, birthdays, affairs, and betrayals.
According to published reports, Thom Racina and Susan Bedsow Horgan have been named Co-Head Writers of Prospect Park's re-boot of "One Life to Live," which is slated to hit the company's The Online Network (TOLN) later this year. While Racina appears to be a newbie when it comes to the town of Llanview and its citizens, Bedsow Horgan is more familiar as she served as an Associate Head Writer and later Executive Producer of the series in the 1990's.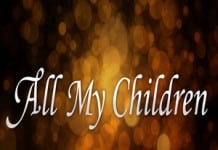 With Prospect Park now signing agreements with key unions SAG-AFTRA (actors), the DGA (directors), and the WGA (writers), with an expectation to begin filming episodes of "All My Children" as soon as next month, we wondered who you wanted to see act on the soap when it moves to the web. Your choices can include past actors as well as wishful casting (recast and new characters are welcomed). We also wondered who you want to join the writing team now that thousands of writers are at Prospect Park's disposal courtesy of their agreement with the WGA, as well as who you want to direct episodes of the series. Keep in mind that Agnes Nixon, who created both "AMC" and "One Life to Live," is currently working as a consultant for Prospect Park, according to Foz McDermott, head of production for TOLN (Prospect Park's The Online Network). Also note that actors Jordi Vilasuso (Dr. Griffin Castillo), Darnell Williams (Jesse Hubbard), Debbi Morgan (Dr. Angela Hubbard), Vincent Irizarry (Dr. David Hayward) and Lindsay Hartley (Dr. Cara Castillo) are all confirmed as signing on to return to "AMC" when it moves to the web. Alicia Minshew (ex-Kendall Hart) has reported that she's been approached, while Cameron Mathison (ex-Ryan Lavery) hope's he can be involved. There's no word yet on the status of Susan Lucci (ex-Erica Kane), who was the only original cast member from the first season of "AMC" that had remained with the show without interruption from its debut on January 5, 1970 through its final ABC broadcast on September 23, 2011.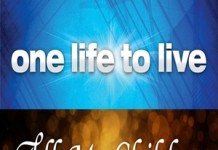 Daytime Confidential's Jamey Giddens reported earlier today that an agreement between Prospect Park and the WGA (Writers Guild of America) had been made regarding online versions of "All My Children" and "One Life to Live."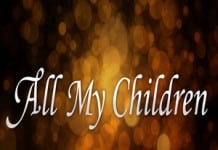 Jordi Vilasuso, who tweeted, "Wishing everyone a happy and safe NYE! BTW, Is someone paging Dr.Griffin Castillo? ;-) #AMC @prospectpk," back on Monday, December 31, 2012, has just announced via SoapCentral Live that he has in fact signed on to return to the drama series when it moves to the web later this year. The actor portrayed Girffin Castillo on the soap from November 2010 until the program concluded its ABC run in September 2011. He re-teams with on screen sister Lindsay Hartley, who was the first actor to have been confirmed as returning when the show resumes production for episodes set to air via Prospect Park's TOLN (The Online Network) website.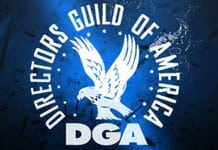 Nominees for the 65th Annual DGA Awards were announced earlier this week with "Days of our Lives," "General Hospital" and "One Life to Live" representing the category of Outstanding Directorial Achievement in Daytime Serials for calendar year 2012. CBS soaps "The Bold and the Beautiful" and "The Young and the Restless" were the only daytime dramas without a nomination in the category. "General Hospital" dominated with nominations for directors Larry Carpenter, Scott McKinsey and William Ludel all getting recognition. Jill Mitwell received her ninth directing nomination for the "One Life to Live" episode entitled "Between Heaven and Hell," which aired during the soaps final week on television. Coincidently, the title of the episode is based on the fact that prior to its 43-year run began in 1968, "One Life to Live" was initially titled "Between Heaven and Hell." Albert Alarr was nominated for episode #11,895, which was the episode following the aftermath of explosions that found several of Salem's citizens in life-threatening situations. It was also the episode that found the drama series returning from a 2-week break while NBC broadcast the Summer Olympic games from London.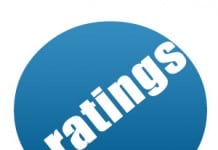 Ratings Report for the Week of December 28, 2012 - January 4, 2013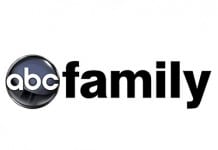 ABC Family and Muse Entertainment have announced that production will begin this week on the new original Thanksgiving movie, "Home Again" (working title), starring Cameron Mathison ("All My Children") and Jennie Garth ("Beverly Hills, 90210"). The film is scheduled to premiere in November as part of the network's annual "Countdown to 25 Days of Christmas" programming event. Mary Kay Place ("The Big Chill") will also star.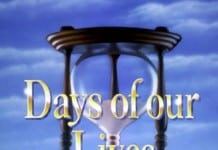 As expected, NBC has renewed "Days of our Lives" through September 2014. The news comes just days after NBC Entertainment Chairman Robert Greenblatt said, "I think 'DAYS' is going to stick around," during NBC's portion of the Television Critics Association winter press tour. "I don't know that I'm at liberty to say that officially yet, but it's not going anywhere," Greenblatt added. The "DAYS" renewal was announced today by Jennifer Salke, President, NBC Entertainment.
As he did back in 2011 when news of Prospect Park's plan to move "All My Children" and "One Life to Live" to the web first hit, actor Jerry verDorn has announced that he will be returning to Llanview once more as Clint Buchanan. The actor made the announcement yesterday evening on his Facebook page: